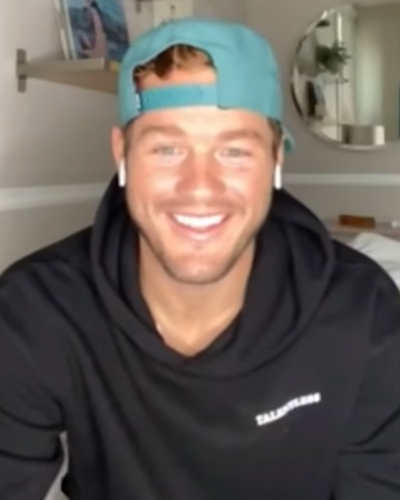 Colton Underwood
Before he came out on national television, Colton Underwood said he was being blackmailed after visiting a spa for gay men, reports Insider. 
The 29-year-old former "Bachelor" star, who announced he was gay on "Good Morning America" in April, told Variety's Elizabeth Wagmeister this week that he had expected to stay in the closet his entire life. Then, he received an anonymous email that he says threatened to out him. 
"I, at one point, during my rock bottom and spiral, was getting blackmailed," Underwood told Variety. "Nobody knows I was blackmailed."
After visiting the spa — Underwood says he got an email from an anonymous sender, who claimed they had nude photos of him from the visit and were going to leak them to the press.
READ MORE HERE:
https://www.insider.com/bachelor-colton-underwood-blackmailed-to-come-out-gay-2021-5