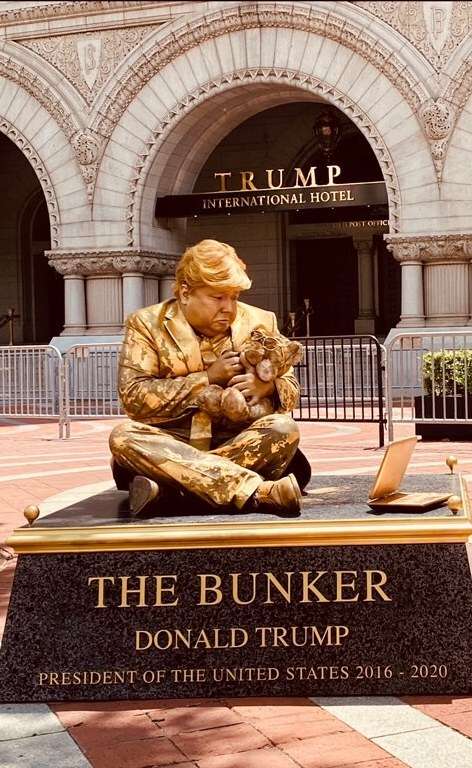 The Trump Statue Initiative is taking the President for his word. Trump has repeatedly expressed support for statues honoring racists, so the collective is installing statues in Washington D.C. to celebrate a man known for being divisive and racist: President Donald J. Trump, reports LGBTQ Nation.
The "living statues" feature actors painted gold on top of pedestals with brilliant inscriptions.
"The Bunker" – for example – features the president sitting on the floor cross-legged and holding a teddy bear.
The concept is the brainchild of Academy Award-nominated writer/director Bryan Buckley.
READ MORE HERE:
https://www.lgbtqnation.com/2020/07/living-statues-donald-trump-popping-around-dc-brutal/