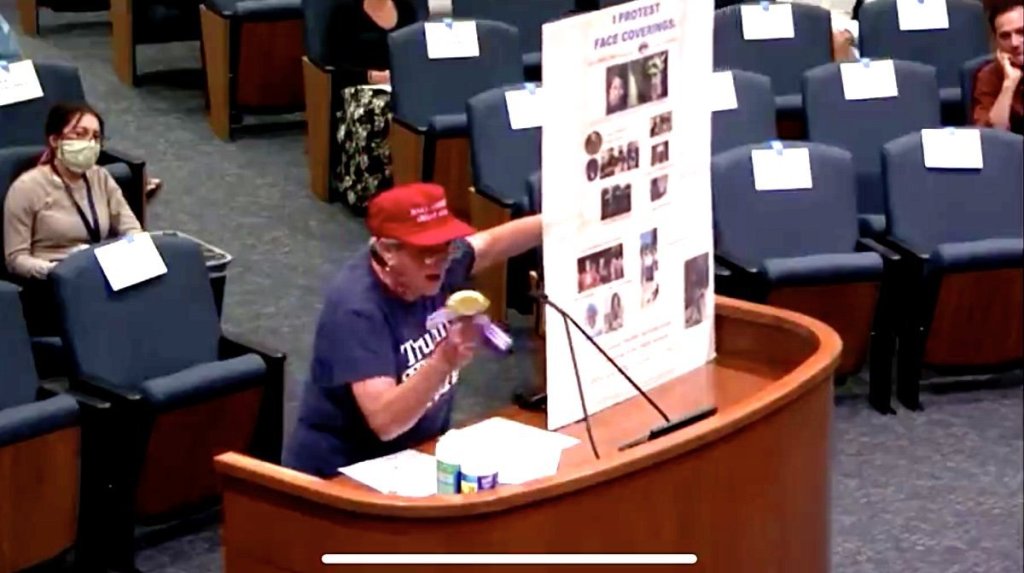 The Board of Supervisors of California's Ventura County voted 4-3 on Monday night to require face coverings inside businesses and government offices, on public transit, and in most other public indoor spaces, reports Towleroad.
The vote was likely much to the chagrin of this passionate and well-rehearsed Trump supporter, who put on quite a show Monday night.
Yelled the woman: "I am a healthy American. I used to be free. I am not a terrorist. I am not ANTIFA. I am not a sex slave that wears masks. I am not into sado-masochism and bondage. I am not a burglar. I am not a pandering politician like we see here, and here, and here, and here."
But wait – there's more!
WATCH!
HOW IS ANYONE KEEPING A STRAIGHT FACE!? Ventura County Board of Supervisors meeting. #shesings pic.twitter.com/Bkw3xcPxVA

— Katie (@Katiehugscats) June 16, 2020