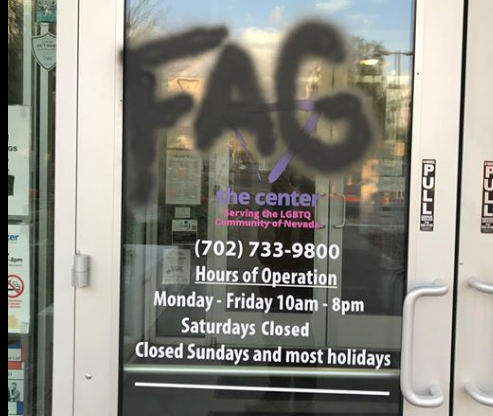 Police are looking for a man caught on camera spray-painting a homophobic slur on the entrance of an LGBT center in Las Vegas, reports Newsweek.
On Thursday, authorities responded to a call from the LGBTQ Center of Southern Nevada, located near Orleans Square. Officers at the scene found the word "fag" scrawled on the glass doors of the building in black letters.
This is the second attack on the building this summer: In June, an unknown male set fire to a palm tree by the building's main entrance.
READ MORE HERE:
https://www.newsweek.com/las-vegas-lgbt-center-vandalized-homophobic-slur-after-attempted-arson-1458322?piano_t=1