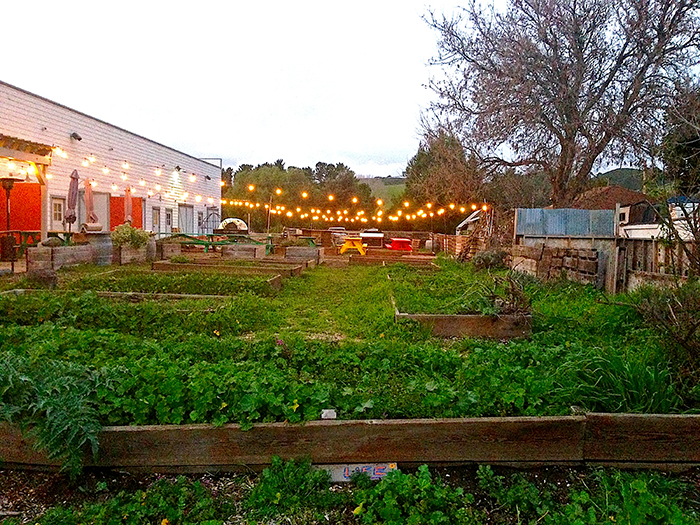 Find out what makes the Santa Ynez Valley the best undiscovered LGBTQ vacation destination.
BY SEAN GALUSZKA
Before "hand crafted," "small batch," and "farm to table" became hipster mantra, the Santa Ynez Valley employed these practices for decades. They continue these traditions unabated, but not boastful.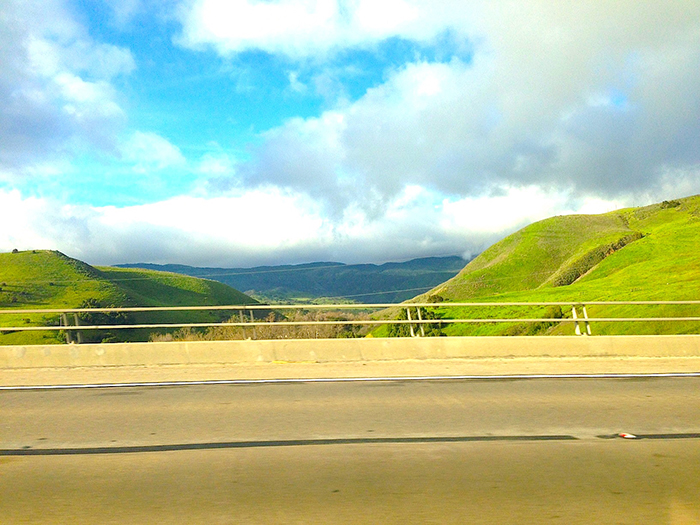 These aren't selling points here, they're a time proven, simple fact.
Thirty minutes from coastal Santa Barbara, the almost hidden rolling, green hills of this rich, diverse, agricultural valley stretch for miles. My only knowledge of this area was limited to billboards off the 101 between Los Angeles and San Francisco touting pea soup. I don't care for pea soup, so I never stopped.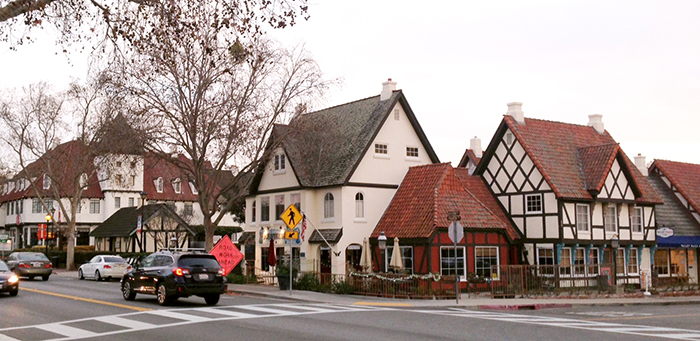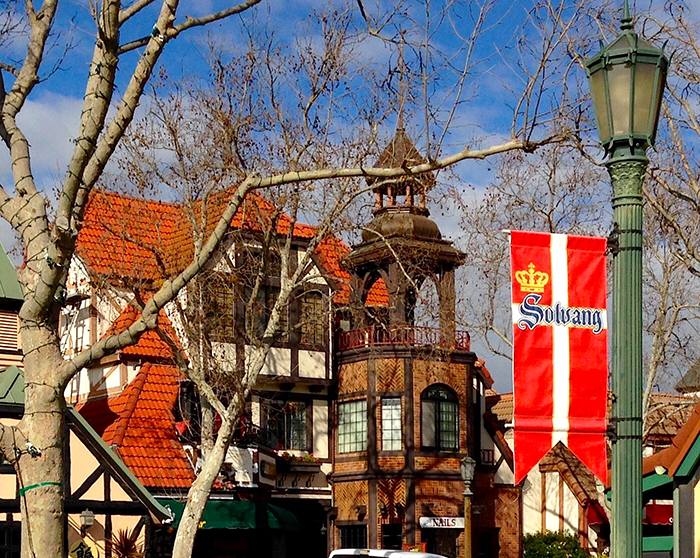 The cities of Solvang, Buellton, Los Alamos, Los Olivos, Santa Ynez, Lompoc, and others nestle in an easy radius. While each boast unique sets of California stay-cation destination qualities, they all seem to have three things in common; amazing quality food and craftsmanship, cute AF décor, and all are decidedly LGBTQ friendly.
If Rose from Golden Girls hometown of Saint Olaf came to life, it might be Solvang, CA. I'd say it's "Disneyland Danish" but that would be a disservice to its authenticity.
Incorporated in 1911 by a group of westbound Danes escaping harsh Mid-West winters, Solvang ("Sunny Field" in Danish) was born.
---
The cities of Solvang, Buellton, Los Alamos, Los Olivos, Santa Ynez, Lompoc, and others nestle in an easy radius. They each boast unique sets of  amazing California stay-cation destination qualities.

---
Mixing with the Chumash and Latino populations/cultures, a close knit agricultural community grew resembling a series of small European townships. All practicing local, organic dining for over 80 years, they've evolved into what is now "Farm Chic." That, and true pride and joy in craftsmanship from windmill building to the perfect Thai-Mexican Shrimp Mole make the Santa Ynez Valley the best undiscovered LGBTQ vacation destination.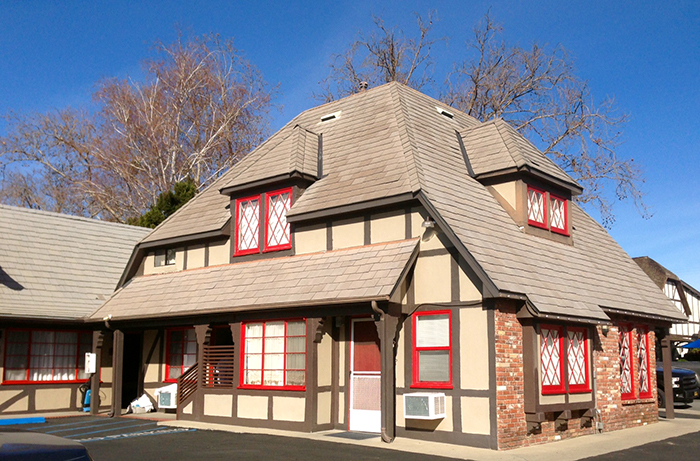 ACCOMMODATIONS
You could do a day trip, but you'd really miss out. Jessy Osehan's Hamlet Inn (www.thehamletinn.com) is an adorably redefined 50s roadside motel. Recently renovated modern with comfy platform beds and colorful, spare decor, the outside remains Dutch kitsch- brown alpine lodge with red trim.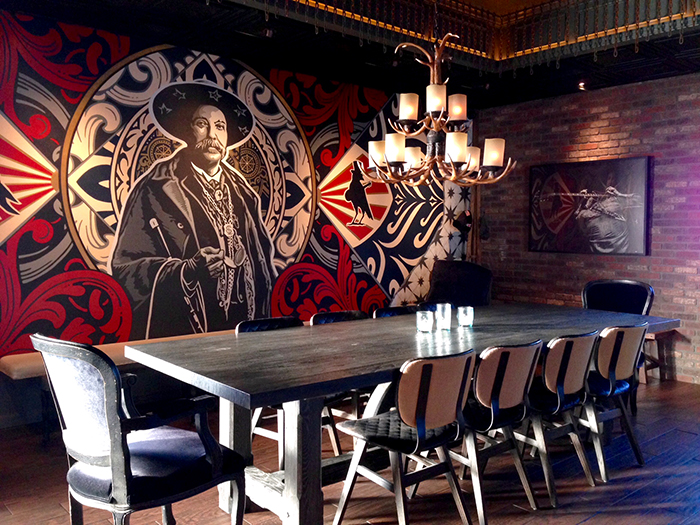 Or there's Buellton's Sideways Inn (of the film Sideways fame) completely renovated from top to bottom with amazing details (original murals in the courtyards, stenciled painted signs, carefully decorated rooms). They also feature a great lounge, meeting rooms, pool, hot tub, very friendly staff, and a glamping RV Park across the way!
The Flying Flags RV Resort & Campground features tiny houses, airstreams, tent platforms, anything you could imagine. All set against those hypnotic, green hills and close to everything. Wherever you stay, book a few nights, there's much to experience.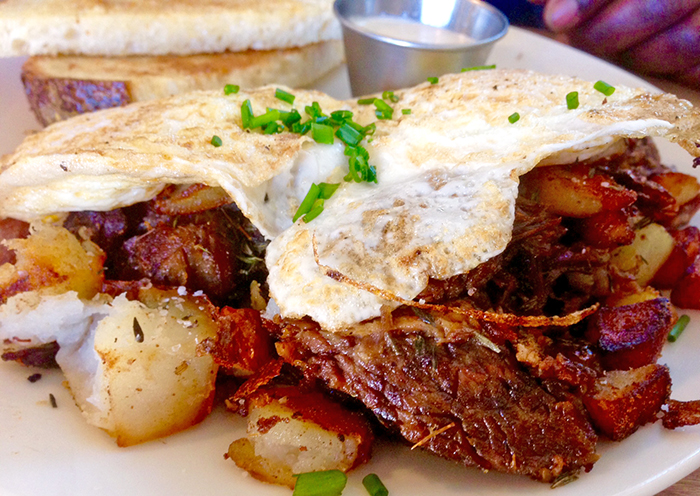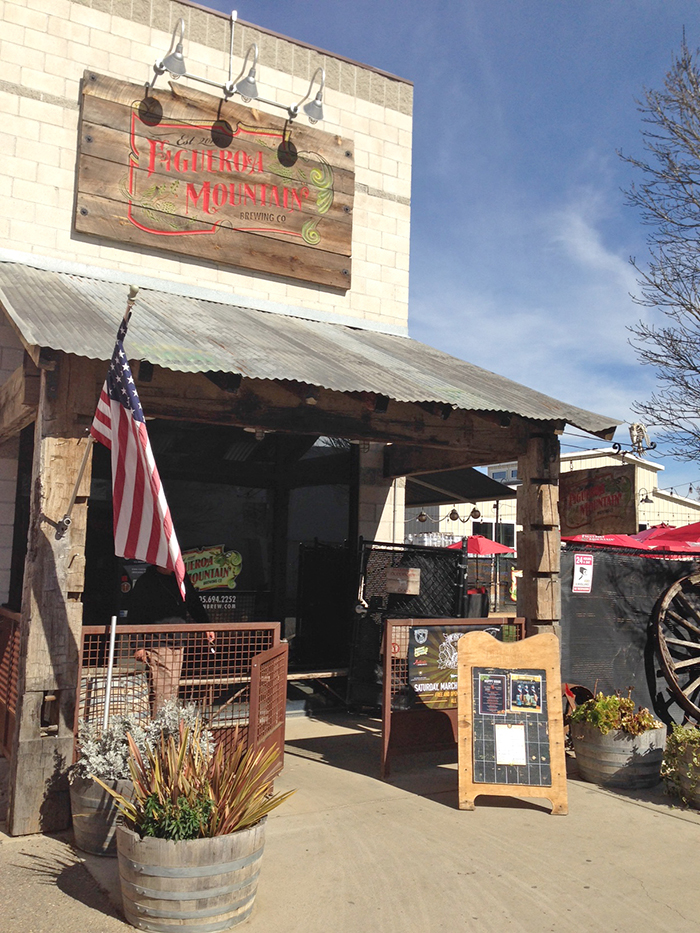 EATS AND DRINKS
There's a healthy competition amongst every restaurant or cafe to out "farm fresh" the last. In this scenario, everybody wins. Plenty On Bell (www.plentyonbell.com), a locally driven restaurant helmed by Family owners Alec Roehl and Chef Jesper Johansson is no exception. Serving up hearty portions of true country breakfast and lunch, this place gets a little crowded, but "there's always a seat and we'll work it out" is the happy attitude. Their pancakes are amazing and their short rib hash so savory and fresh it hearkened childhood.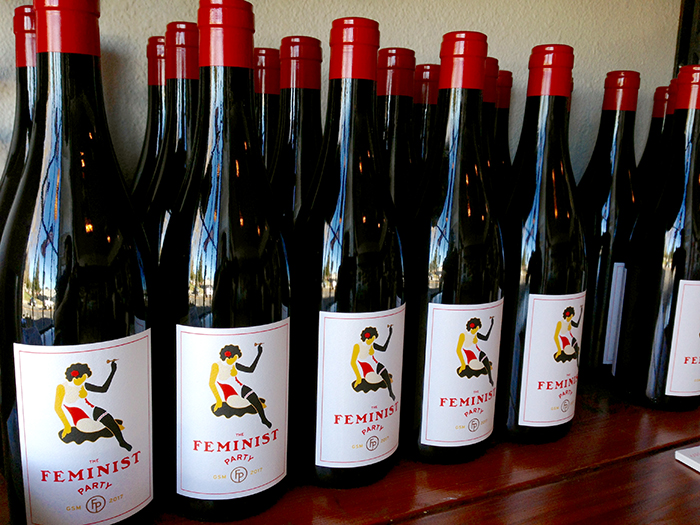 Exemplary and a stone throw away, Casa Dumetz Winery's (www.casadumetzwines.com) atmosphere is equal parts home and party palace. The dedication to maintaining high ceiling architecture, wainscoting, and color gives this very hip tasting room a sense of timelessness, like the town of Los Alamos itself. The daughter of a farmer, owner/winemaker Sonja Magdevski first embarked on creating a winery in Malibu. Finding weather and soil conditions unfavorable, she was led to the fertile Santa Ynez Valley where her keen focus on Rhone varietals and local vineyard sourcing skills produce highly acclaimed wines.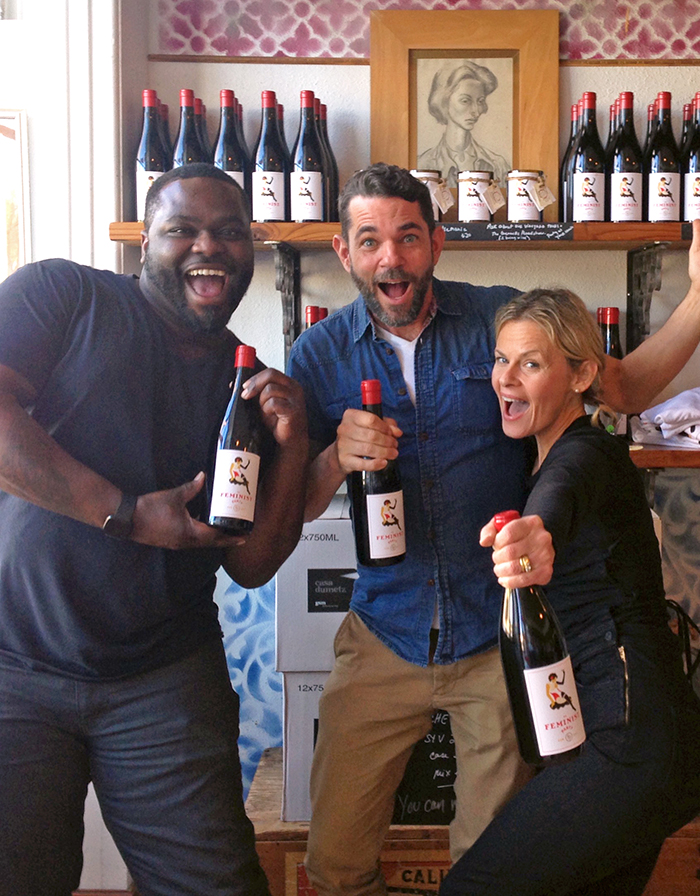 I won't pretend to be an expert, but one of the finest reds I've tasted is her "Feminist Party," the label namesake champions radical inclusiveness and forward societal movement. Her "Clementine Carter" line celebrates the "here and now" with original, freehand sketches by Rachel Taylor adorning the label lineup. And her earthy "Casa Dumetz" pays homage to her past and all that has shaped her present. Each is uniquely sourced and hand crafted in small batches with different fruits, soil, herbs, and processes delineating individuality, but holding a consistent quality.
Get a flight and a try them ALL with a tasting hosted by Sonja herself or any of her amazing team. Should the tasting go long (ours was a few hours) and you get a little tipsy, Sonja has you covered. She owns Babi's next door where they grill fresh street tacos. They're all about craft beer and cider as well. Sonja's tasting is an experience in hospitality not to be missed and her wines an exquisite expression of her love and respect for creation.
For the heartiest morning/afternoon bite, Jeff Paaske's Solvang Restaurant serves traditional American with of course, a Danish twist (www.solvangrestaurant.com). Try their signature Danish pastry Aebleskiver. Special pans are for sale along with the pastry mix so you can make them at home. We only had breakfast, but it was perfect. The food was delicious and fresh (a theme here). Custodio our host was just wonderful. Jeff has been a part of Solvang's history for many years. His father built the windmill on Alisal Street in 1963. He and his partner David have become a vital part of this community and enjoy a quality of life that frankly had my partner and I looking at real estate the next day.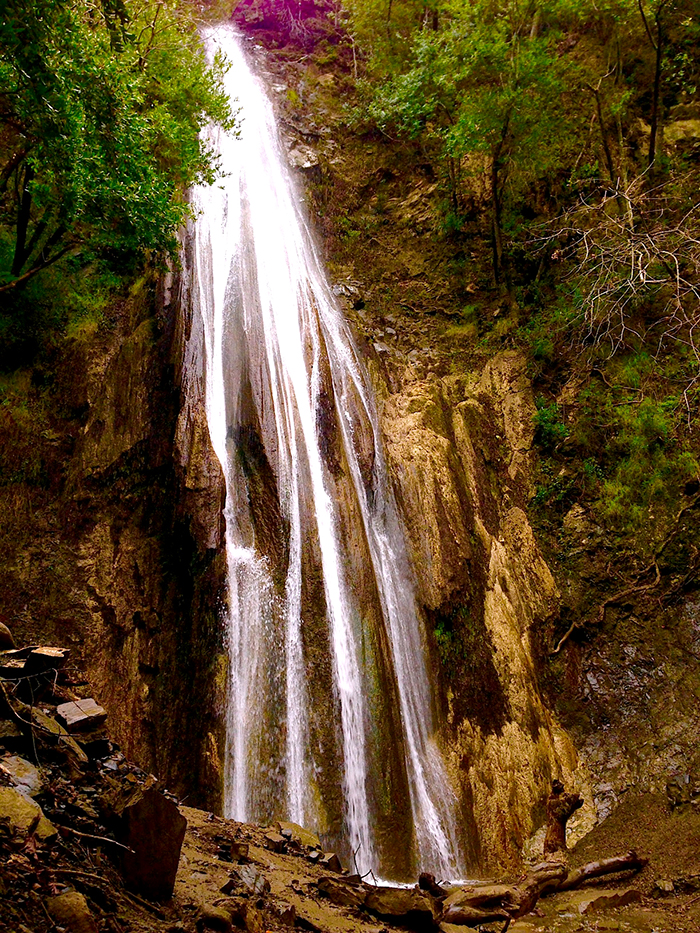 FOREST BATHING
Beyond the food and wine and spirits (oh my) there's a peaceful magic to this valley that offers a rare serenity. As city dwellers, our bodies NEED "forest bathing." Subject to metallic, particulate air matter exhaust, megabytes, Internet, harsh sound vibration, cel tower signals, etc, our bodies crave detox. They need a rest. Forest bathing is an essential, modern day restorative.
Nojoqui Falls is a quiet, tree saturated, 10 minute hike from parking. With the recent rain, they're pumping more water than the past fifteen years, locals say, with nearly 100 feet of water cascading in thinning streams over a green-clad, sandstone wall. I thought Peter Jackson would step out and yell "cut" any minute. The clean air, mesmerizing silence, and lull of sloping paths will make you come back again. Just like we did.
In fact we've reserved space in our next issues for more! Stay tuned for Family Member Celebrity Chef Pink's exclusive interview, a talk with the youngest and first openly gay Mayor of Solvang, Ryan Toussiant, and a Santa Ynez Valley LGBTQ Guide including as much shopping, hotels, food, wine, and spirits as we can fit. Explore for yourself! Tell them THE FIGHT sent you.
---
For more info on the Santa Ynez Valley visit:
www.visitsyv.com and for Solvang www.solvangusa.com.