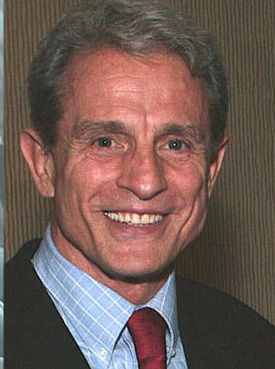 WEHOville has reported that a young African-American man was found dead early this morning in the Laurel Avenue apartment of Ed Buck, where a death in July 2017 sparked a protest about its handling by the Los Angeles County Sheriff's Department and about the reaction to the incident by Democratic Party politicians.
Buck, a white man in his 60s, was investigated previously by authorities after the death of Gemmel Moore, who died of a methamphetamine overdose in Buck's home in July 2017.
Since Moore's death was classified as an accidental overdose, numerous young black gay men have alleged that Buck has a fetish for shooting drugs into black men he picks up off the street or on hookup sites, reports The Advocate. Moore had written about Buck injecting him with dangerous drugs before his death.
 The L.A. County District Attorney's Office declined to prosecute Buck at the time, saying the evidence is "insufficient to prove beyond a reasonable doubt that (Buck) is responsible for the death of Gemmel Moore. Likewise, the admissible evidence is insufficient to prove beyond a reasonable doubt that suspect Buck furnished drugs to Gemmel Moore or that suspect Buck possessed drugs," reports WEHOville.
As of publication, WEHOville has been unable to get further details about this morning's incident but will update this story as they become available.
READ MORE HERE: