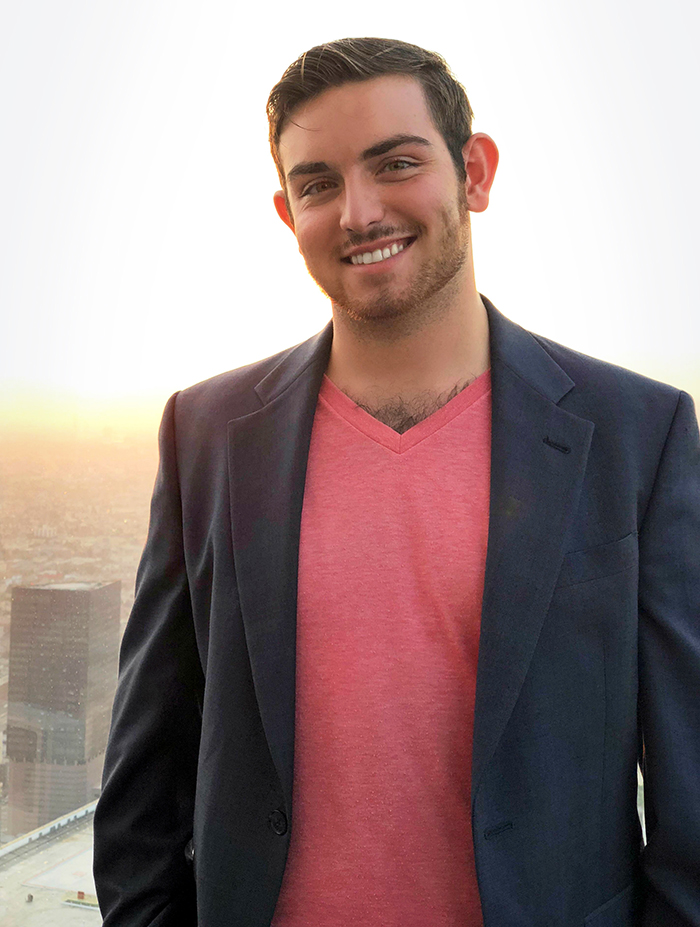 Croce
LGBTQ students fight for acceptance at Azusa Pacific University, after board reinstates its ban on same-sex relationships.
BY MARK ARIEL
An effort to accommodate LGBTQ students on the evangelical Christian Azusa Pacific University (APU) campus was derailed last October when its board reversed an administration decision to lift the ban on LGBTQ relationships, reported the Los Angeles Daily News.
In time for the start of the fall semester—and following months of discussions between students and university leaders—Azusa Pacific had removed a section from its student conduct policy that outlawed LGBTQ relationships on campus. The altered language referenced a standing ban on pre-marital sex but without mentioning orientation.
With more conversations and more positive examples of LGBT students who are strong in their faith I believe the prejudice and discrimination will dissipate."
When the APU student newspaper published an article about the move, the 119-year-old university received some kudos but significantly more criticism, especially from Christian media outlets and pundits.
In response, the university announced that because the policy change was never approved by its Board of Trustees, it was reinstating the ban.
In an interview with THE FIGHT Nolan Croce, 21, a queer senior at APU, majoring in film production, revealed that "a group of students (including myself) were so fed up with the lack of acknowledgement and support for the LGBTQ student community on campus that we began to initiate conversations with the administration." 
"We had been meeting in a secret, underground club called Haven but it was clear this group was not meeting the needs of the students," confides Croce.
"Only about five people attended regularly and there was no concrete infrastructure to sustain a safe, positive environment at the meetings. Something had to change… I believe that if you're not happy with the way things are then you should do something about it. We all have the power within ourselves to be change-makers."
Before it reinstated the ban—the university allegedly "allowed romance without  sex for gay and lesbian couples." When asked how he felt about the "no sex" caveat—Croce says that he was "ecstatic about the change in policy! I have always held a 'waiting until marriage' stance, so the 'allowed romance without sex' part didn't bother me at all. Just because I'm gay doesn't mean I have a stronger desire to have sex than a straight person. The change in policy showed a respect for equality that the school had not seen before."
Even though the board reinstated the ban after the backlash, Croce remains optimistic. "I know many LGBTQ students who are refusing to change their beliefs and behaviors based on the Board's restrictions. This gives me hope that the future is bright for LGBTQ students at APU. With more conversations and more positive examples of LGBT students who are strong in their faith I believe the prejudice and discrimination will dissipate. It'll take a lot of work and a lot of persistence, but it can be done. I hate that this fight needs to be fought but I will continue to fight."