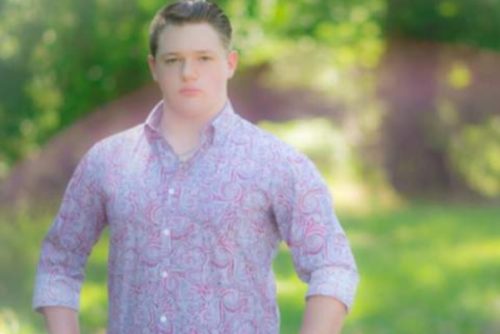 (Photo:Chris Coburn)
A gay man who was elected to a city council was removed from office in a recall election that started when photos he sent on Grindr were made public, reports LGBTQ Nation.
In 2017, Cross Coburn, 19, ran in an uncontested race for city council in Groves, Texas, near the Louisiana border, the town he grew up in and where he faced relentless homophobic bullying in school.
But he wanted to give back, so he became a progressive city councilmember in a conservative town. The position is officially nonpartisan, reports LGBTQ Nation.
This past February, he was called into Mayor Brad Bailey's office to discuss a "personal matter."
Bailey had an envelope with naked pictures of Coburn and screenshots of a conversation he had with someone on Grindr. Any information that would have identified the other person had been edited out of the conversation.
READ MORE HERE:
https://www.lgbtqnation.com/2018/11/gay-city-councilor-texas-lost-election-uses-grindr/?utm_source=LGBTQ+Nation+Subscribers&utm_campaign=f8dab32062-EMAIL_CAMPAIGN_2018_11_19_05_28&utm_medium=email&utm_term=0_c4eab596bd-f8dab32062-430297749