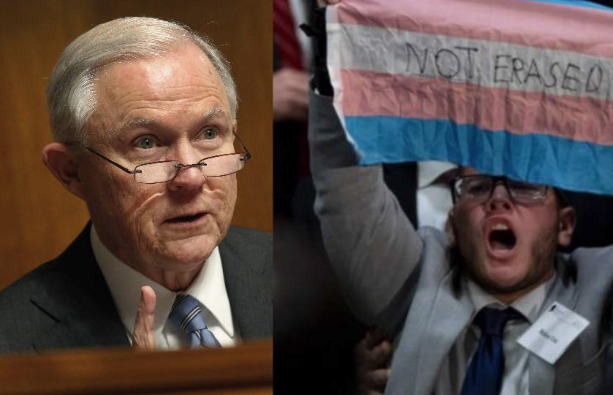 A trans advocate raised the trans Pride flag in protest during a Federalist Society event in Boston yesterday, reports Gay Star News.
US Attorney General Jeff Sessions was giving a speech about religious liberty when a man interrupted him. He was waving a blue, pink and white flag, traditionally representing the trans community.
While unfurling the small trans Pride flag, the man yelled "Not erased."
The person yielding the trans flag was referring to the Trump administration's proposal to define gender narrowly as either male or female.
READ MORE HERE:
Trans advocate interrupts Attorney General Jeff Sessions, unfurls trans Pride flag