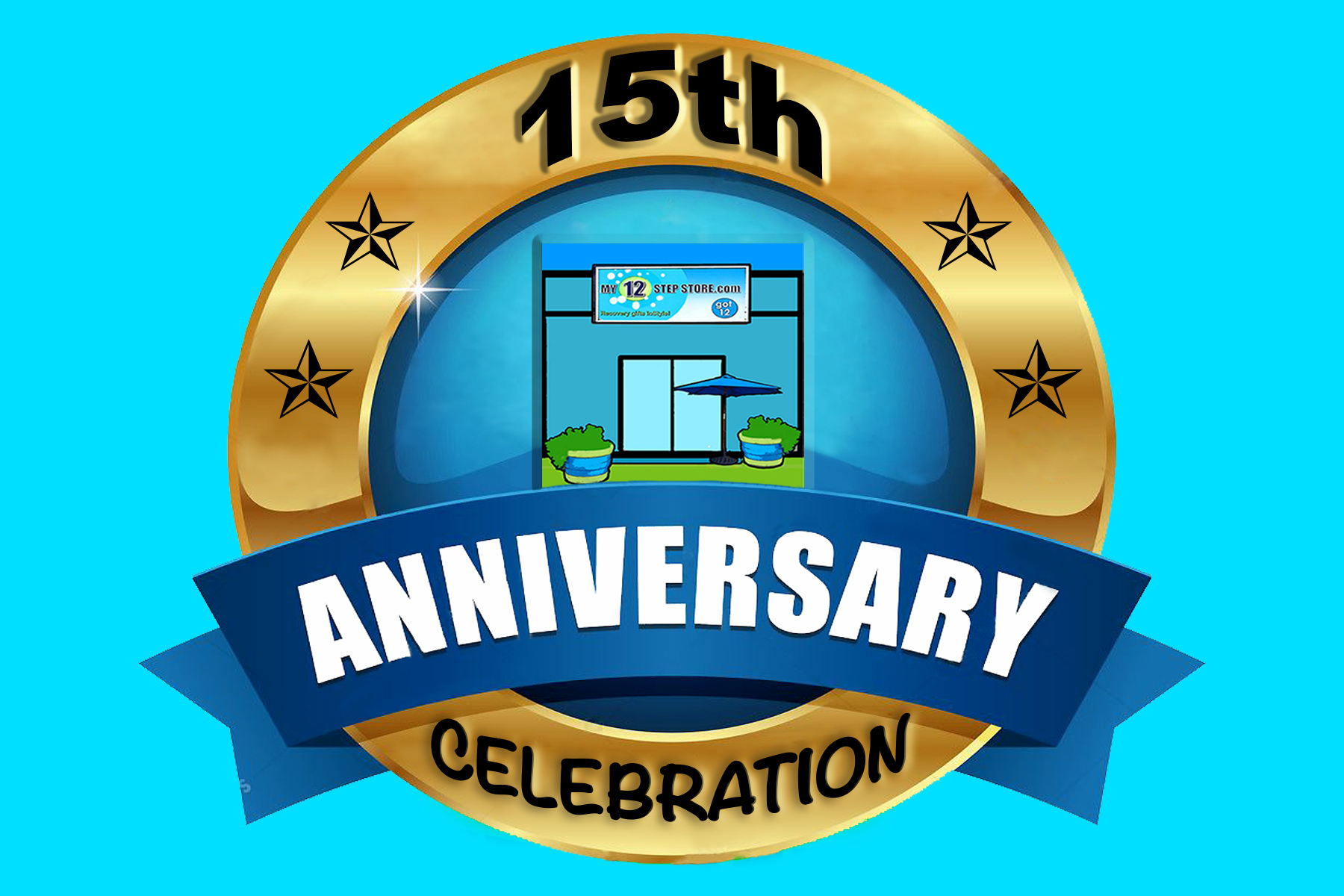 MY 12 STEP STORE to celebrate 15-year Anniversary of serving the recovery community with an alcohol-free mixer on Wednesday, September 26, 2018 – in partnership with West Hollywood Chamber of Commerce, Institute for Public Strategies, West Hollywood Project, Keys to Recovery and WEHO TIMES.
The celebration will also commemorate National Recovery Month, which falls on the month that My 12 Step Store opened its doors 15 years ago. City of West Hollywood residents and neighboring communities will gather in the front courtyard of the store located at 8730-B Santa Monica Boulevard, West Hollywood CA 90069, on Wednesday, September 26, 2018 from 5pm to 8 pm.  
My 12 Step Store, known for its outdoor patio events, will convert the parking lot on the corner of Santa Monica Boulevard and Huntley Drive into a stylized party venue, complete with carpeting, an illuminating bar serving mocktails and hord oeuvres from local restaurants. There will be a Live DJ featuring various songs related recovery from popular artists. The event will also host a My Fair Junkie softcover book release and book signing with author Amy Dresner. 
"We are grateful to be celebrating 15 years of serving the recovery community," says My 12 Step Store Founder and Director of Marketing and Outreach, RJ Holguin. "We strive to celebrate the life journey in recovery by offering new, edgy and fun gift and explore ways to make recovery fun and livable for all walks of life. Come join us at our celebration and mixer with the West Hollywood Chamber of Commerce and don't forget your business cards." 
The West Hollywood Chamber of Commerce is a 501(c)6, non-profit organization that fosters prosperity and champions local business by providing resources and leadership to advance activity through economic development. Traditionally, the Chamber's signature mixers are held at various nightlife venues. They are one of the most popular events for networking professionals in the City of West Hollywood. Last year My 12 Step Store partnered with the Chamber to host an alcohol-free Mix and Mingle event at store. The turnout was an incredible success.
MY 12 STEP STORE is a recovery book and gift store located in the heart of West Hollywood with an online presence that ships worldwide. Whether it's addiction to alcohol, drugs, sex, love, food, meth or codependency, to list only a few, we have something for you and those you love. The store offers the largest collection of splashy medallion styles, racy clothing, 12-step jewelry, including the Surrender collection, along with prayer bookmarks, unique gifts and inspirational recovery cards. The store specializes in the most unique gifts for you and those you love, complete with gift wrap options and greeting card enclosure and offers a variety of shipping options which includes Priority Express 1-2-day delivery shipping. The store attracts those interested in recovery from all over the world and has a large celebrity clientele who shop for themselves or those they love. 
Facebook https://www.facebook.com/my12stepstoreofficialpage/