The
Gentlemen
A special one night only event at The Lyric Hyperion Theatre in Silverlake. 
BY ORLY LYONNE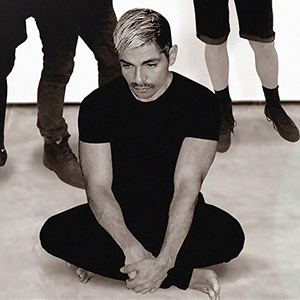 An original comedic play—The Gentlemen explores the infidelity that occurs when a beautifully-handsome online "star" decides to break-up a seemingly perfect gay marriage.
Hilarity ensues when the scandalous affair causes calamity amongst a close-knit community of friends.
Meant as an homage to the 1939 classic The Women, The Gentlemen stars an all-gay male cast, including Darryl Stephens (Noah's Arc, DTLA), Adam Ramzi (gay adult entertainer), Ian MacKinnon (Planet Queer, The Gay Hist-Orgy), and a plethora of other gorgeous gay actors.
The Gentlemen was written by queer Cuban Peruvian playwright, and artist, Juan Martin Matamoros.
Matamoros prides himself in creating unique worlds inhabited by culturally diverse groups of gay men. He is also the force behind Wham! The Boys Behind the Shorts (the story of George Michael's first band) which ran successfully at the Cavern Club Celebrity Theater.
The Gentlemen is a special one night only event that happens on Saturday February 3rd at The Lyric Hyperion Theatre, 2106 Hyperion Ave., in the heart of Silverlake.
---
For more info and tickets visit: thegentlemenplay.bpt.me