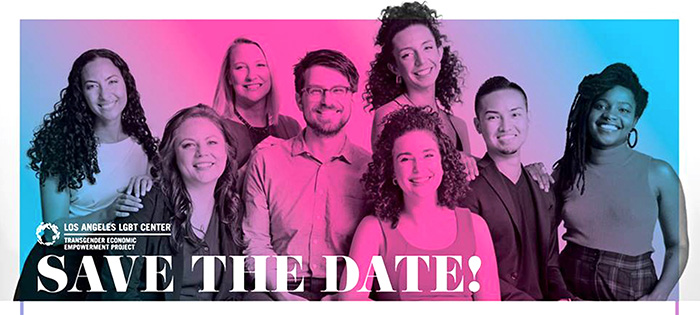 Get Hired
Los Angeles LGBT Center Hosts 9th Annual Transgender Job and Resources Fair on Nov. 9 in West Hollywood.
As transgender people face an unemployment rate three times higher than the average rate in the United States, the Los Angeles LGBT Center's Transgender Economic Empowerment Project (TEEP), along with the project's community partner City of West Hollywood, is hosting a job and resources fair specifically tailored for trans people on Thursday, November 9. The annual free fair will take place from 11 a.m. to 2 p.m. at the West Hollywood Park Auditorium, 647 N. San Vicente Blvd.
"Many transgender jobseekers hold college degrees yet they are not being hired solely because of their gender identity or expression," said the Center's TEEP Program Manager Drian Juarez.
"We intend to reverse this by connecting qualified applicants with companies that strive for a diverse workplace. I encourage all companies to become a champion of trans people by committing to hiring them."
Job seekers will be provided with resume reviews and tips, a mock interview clinic, and a photo booth for professional headshots.