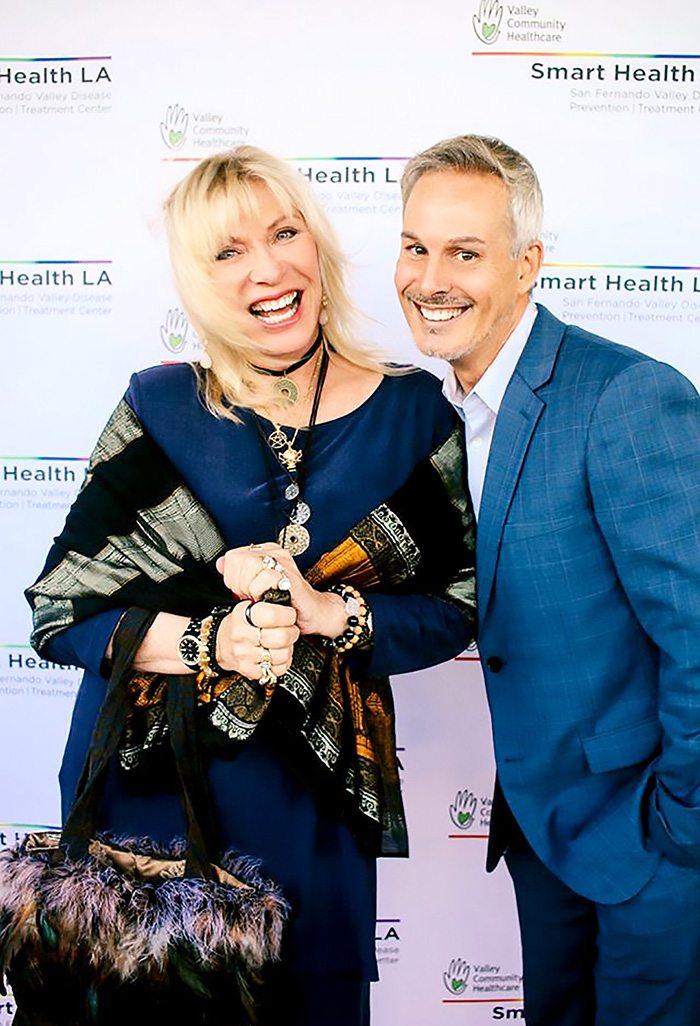 Providing culturally sensitive, high quality primary care to the LGBTQ community,
regardless of ability to pay.
BY SEAN GALUSZKA
Smart Health LA held a star-studded gala on September 26th with a lot to celebrate. Quite simply, they're in the business of changing and saving lives.
In 2012, Director of Smart Health LA Kevin Weiler conjoined all HIV/AIDS services at Valley Community Healthcare under the Smart Health LA umbrella assembling a team of professionals providing mental, physical, and sexual health support through diagnosis, treatment and management. Their mission is to provide culturally sensitive, high quality primary care and integrated health services to the LGBTQ community regardless of ability to pay. Kevin then integrated HIV and Hep C testing at Valley Community Healthcare into all general medicine patient visits, thereby identifying infected individuals to treat who may have fallen through the cracks.
As a result, Smart Health LA has many success stories; two clients in particular I met were completely cured of their Hep C, men who may not have otherwise found help. One client, a carrier of Hep C for ten years couldn't afford the care, didn't have the right coverage, gave up, and resigned himself to die. Turning to alcohol instead of friends or family ("In my country we tend to keep these things in," he explained), one day he was driving by Valley Community Healthcare and came in on a whim; a last attempt. They treated him for free. Three years later, grateful for what he calls his "second home," sober, he is cured of Hep C.
Famed psychic Patti Negri a former client herself offered, "It's the best staff, the best doctors, I was treated with respect. It's healthcare with a heart. They service individually understanding you can't throw everyone into a 'lump.' As a psychic, you know, I take it all down to energy—and the energy I take all down to heart."
Smart Health LA truly recognizes the need for care for everyone. With transgender healthcare under fire from the current administration, American Horror Story's Amazon Eve explained, "It's less expensive to provide medical care for a transgender person's transition than for their life support after a botched suicide attempt. Denying services leads to long-term depression, addiction. You don't have a productive person. You have a dead person. Hormone pills are cheap. Depression pills are expensive." Often subjects of violence and murder, urgency for transgender people of color is particularly high.
Forward thinking, mindful of the community's needs, Kevin is expanding HIV, Hepatitis C, Transgender, and PrEP/PEP services as well as adding an addiction clinic to tackle the LA County opiate epidemic amongst LGBTQ and youth. Kevin also wants to increase the number of days/hours in which Smart Health LA are able to offer services.
Remember, his staff is here for you, highly sensitive to culture, gender, and sexuality. Smart Health LA truly welcomes everyone and will treat you regardless of race, age, sexual preference, gender, and regardless of your ability to pay.
With US healthcare in such upheaval, Smart Health LA is a beacon of hope worth celebrating!
---
For more information about their services or to make an appointment go www.smarthealthla.com or call: 818-301-6334.