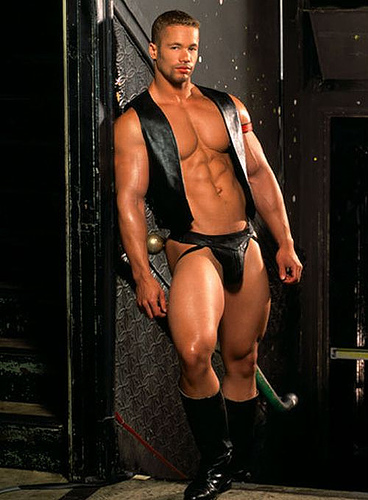 Popular adult film entertainer Matthew Rush was arrested this week in Broward County, Florida for allegedly possessing meth and drug paraphernalia, according to The Sword at www.thesword.com.
Rush, whose real name is Gregory Grove, is now awaiting trial with a bond set at $1,000.
Earlier this year, reports Gay Pop Buzz at www.gaypopbuzz.com, Rush, a former Falcon exclusive, was arrested and charged with assault and battery on his domestic partner. Rush claimed it was self-defense and later that month the charges were dropped.
Rush apparently remains incarcerated at Broward County Jail.