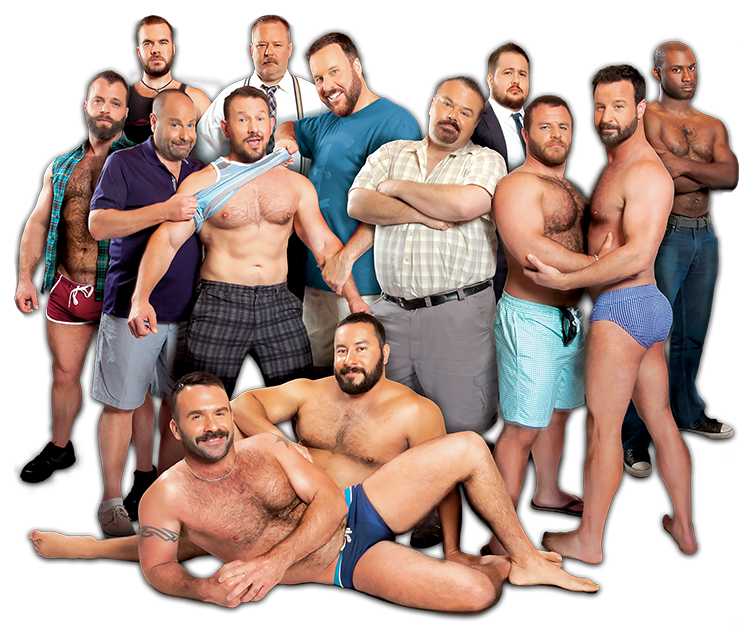 The award-winning gay comedy mystery web series Where the Bears Are launching Kickstarter campaign for a Season 6.
BY VICTOR MELAMED
Where the Bears Are, one of the most successful gay web series to date, was created by Rick Copp (The Brady Bunch Movie, The Golden Girls) Ben Zook (Jack and Jill, Reno 911!) and Joe Dietl (Two and a Half Men, Mom).
Wanting to create something online and outside the studio system, the three created this hugely successful comedy mystery web show that is best described as The Golden Girls meets Murder, She Wrote with big, hairy gay men! Basically, three bumbling gay "bear" roommates living in Los Angeles who solve a murder every season and it's hilarious!
The show won the "Best Gay Web Series" award from afterelton.com and has accumulated over 23 million views since premiering in 2012.
Translated into 12 languages, the show has a worldwide fan base with over 55K Youtube subscribers and over 103k Facebook likes!
Guest stars in the series include Margaret Cho,  Missy Pyle (Gone Girl), Chaz Bono (American Horror Story), Tuc Watkins (Desperate Housewives), Brooke Dilman (Wrecked) Parvesh Cheena (Arrested Development) and Kevin Chamberlin (Jesse).
The Season 6 Kickstarter Campaign will run from Feb. 13th to March 16th, 2017.
---