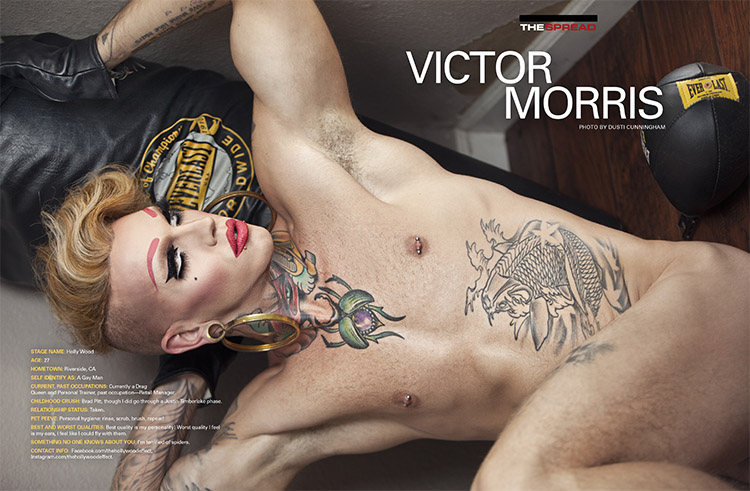 VICTOR MORRIS
PHOTO BY DUSTI CUNNINGHAM
STAGE NAME: Holly Wood
AGE: 27
HOMETOWN: Riverside, CA
SELF IDENTIFY AS: A Gay Man
CURRENT, PAST OCCUPATIONS: Currently a Drag Queen and Personal Trainer, past occupation—Retail Manager.
CHILDHOOD CRUSH: Brad Pitt, though I did go through a Justin Timberlake phase.
RELATIONSHIP STATUS: Taken.
PET PEEVE: Personal hygiene: rinse, scrub, brush, repeat!
BEST AND WORST QUALITIES: Best quality is my personality! Worst quality I feel is my ears, I feel like I could fly with them.
SOMETHING NO ONE KNOWS ABOUT YOU: I'm terrified of spiders.
CONTACT INFO:  Facebook.com/thehollywoodeffect, Instagram.com/thehollywoodeffect.