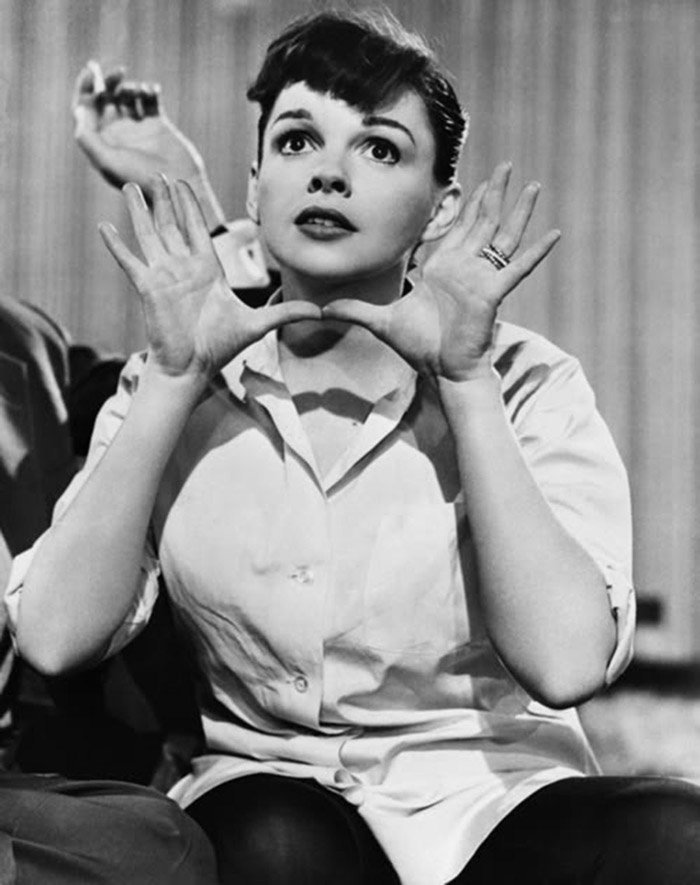 A STAR IS BORN. SEE SATURDAY, SEPTEMBER 20
SATURDAY, SEPTEMBER 6
MAN MACHINE
Faultline Bar, 4216 Melrose Ave, 9pm to 2am. For more info: faultlinebar.com/html/machine DJs Paul V. & Tommy Rocker for a night of non-stop elektropop, future / retro synthetics and visuals.
FRIDAY, SEPTEMBER 12
GAY MEN'S CHORUS LOS ANGELES
Hollywood Bowl, 2301 N. Highland Ave, 7:30pm – 9:30pm. For more info: hollywoodbowl.com A performance celebrating the Simpsons at the Hollywood Bowl with Conan O'Brien, Beverly D'Angelo, "Weird Al" Yankovic and Jon Lovitz. Also joining the event are Simpson legends Hank Azaria, Nancy Cartwright, Yeardley Smith and Matt Groening.
SATURDAY, SEPTEMBER 13
VOICES ON POINT GALA
Hyatt Regency Century Plaza, 2025 Avenue of the Stars, 6pm-9:30pm. For more info: pointfoundation.org Point Foundation's third annual fundraising dinner and concert, featuring Point Scholars sharing their stories of perseverance and acclaimed recording artists raising their voices in song to help LGBTQ students pursue their dreams of higher education.
THE ADONIS PROJECT
Human Resources, 410 Cottage Home St, 8pm-1am. For more info: adonisproject.bpt.me The legendary gay adult movie house that closed under homophobic pressure will re-appear creatively re-imagined as a modern Brigadoon for one night only.
THE SISTER TEAM POOL PARTY
Private home in Van Nuys, 2pm. For more info: ticketriver.com/event/12045 Fundraiser benefiting The AIDS Lifecycle "Team Sisters."
BINGO AFTER DARK GYM
Sports Bar West Hollywood, 8737 Santa Monica Blvd, 8:30pm. Drink specials, complimentary shot with admission and a ton of fun adult prizes.
PLANET SQURRRL LA
Akbar, 4356 W Sunset Blvd, 9pm-2am. For more info: squrrrl.com Resident DJs Trevor Sigler, Joe Pickett, Jake Brower, Ryan Jones, Ambrosia Salad will spin the tunes. Photos by Dusti Cunningham.
TUESDAY, SEPTEMBER 16
LAWN MEMBERSHIP APPRECIATION AND THE GOOD NEIGHBOR AWARD
The Village at Ed Gould Plaza, 1125 N. Mcadden Pl, 7pm-10pm. For more info: lawnmembershipappreciation.eventbrite.com State Farm honors a woman in our community for her service and dedication to the LGBT movement. Free with open bar and DJ!
FRIDAY, SEPTEMBER 19
OUT ON THE MOUNTAIN
Six Flags Magic Mountain, 6pm-1am. For more info: OutontheMountain.com/fight. A private LGBT party. Special performance by Alyssa Edwards, with Dance Party DJ Ray Rhodes.
SATURDAY, SEPTEMBER 20
SGV VALLEY PRIDE
Memorial Park, Levitt Pavilion and Holly Street, Pasadena, 11am-6pm. For more info: sgvpride.org. Top-notch entertainment will cover the breadth of the LGBT experience in music, song and dance. Free Drag Queen Bingo from the Sisters of Perpetual Indulgence, Classic Car & Motorcycle Show and more!
SUNSET STRIP MUSIC FESTIVAL
Sunset Boulevard and San Vicente (gates located behind the Whisky A Go-Go), WeHo. For more info: SSMF.com. Saturday, September 20 and Sunday, September 21. This year's legendary line-up include the alternative rock band Jane's Addiction and popular Australian electronic music duo Empire of the Sun.
HRC FOUNDATION INCLUSIVE BLOOD DRIVE
West Hollywood Park, 647 N San Vicente Blvd, 10am-4:30pm. HRC with other leading organizations to present "Include Inform Inspire – An Inclusive Blood Drive," to draw attention to a longstanding federal policy that bans sexually active gay men from donating blood.
A STAR IS BORN 60th ANNIVERSARY SCREENING
Aero Theatre, 1328 Montana Ave, Santa Monica, 6:30pm. For more info: facebook.com/judyonjudy Randy L. Schmidt will sign copies of "Judy Garland on Judy Garland: Interviews and Encounters," and introduce a special 60th Anniversary screening of Garland's 1954 masterpiece "A Star Is Born."
FRIDAY, SEPTEMBER 26
LATINO GAY FEST
AltaMed Health Services, 512 S. Indiana St, Los Angeles, 6pm-10pm. For more info contact Tony at 323-307-0110. Free HIV testing. Drag show hosted by Lola. Free food, refreshments and raffle prizes.