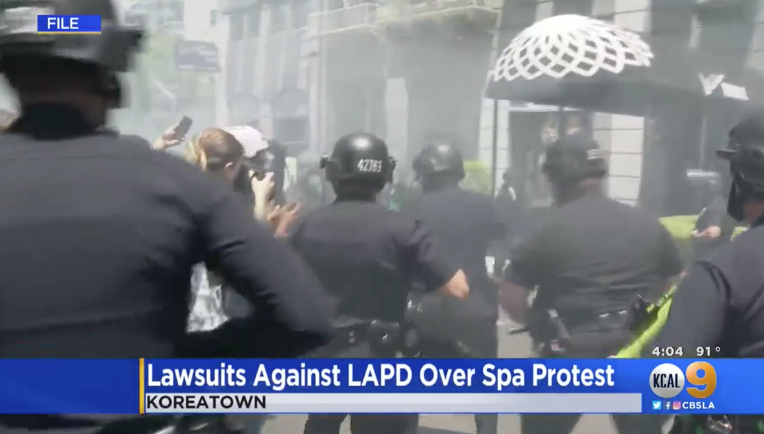 A group of transgender rights activists Tuesday announced a lawsuit against the Los Angeles Police Department for its handling of recent protests outside Wi Spa in Koreatown, reports CBSLA.
The lawsuit stems from two separate violent clashes over the spa's policy regarding transgender customers.
"This has to stop," Humberto Guizar, attorney with the Justice X Legal Group, said. "We have to enforce the law against our own police officers. We're fed up with it as our clients are fed up with it."
Proud Boy-affiliated anti-trans groups gathered over the weekend for the second time to protest the spa allowing transgender individuals to use the appropriate locker room for their gender identity. The group was met with a number of counter-protesters, reports CBSLA.
The suit alleges LAPD officers used batons to break a journalist's arm, shot projectiles at fleeing protesters at close range and allowed anti-trans protesters to duck behind police lines for protection.
"What we saw at the Wi Spa protests were atrocious human rights violations committed by LAPD," attorney Christian Contreras said.
READ MORE HERE:
'Atrocious Human Rights Violations': Group Announces Lawsuit Against LAPD Over Handling Of Wi Spa Protests