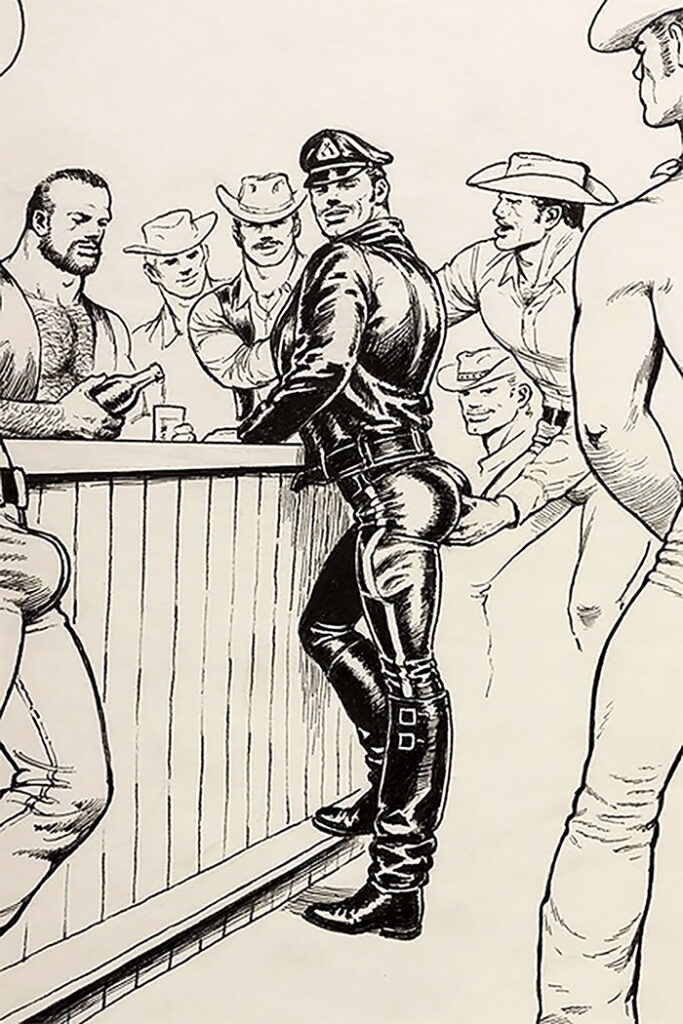 MONDAYS, WEDNESDAYS, FRIDAYS
TRANSACTION 1PM–3PM
Trans Wellness Center. For more info: (323) 993-2900 or visit: www.mytranswellness.org. A social support group for transgender women at any stage of gender transition, many participants are in a marginal or transitional living situation. Facilitated by Friends Community Center. 
EVERY TUESDAY
BLUSH 2PM–4PM
Trans Wellness Center. For more info: (323) 993-2900 or visit: www.mytranswellness.org. A sex-positive youth program facilitated by staff from Children's Hospital Los Angeles, focusing on HIV/STI prevention and education, harm reduction, and discussing best practices for personal wellness. 
SELF DEFENSE CLASS 7PM–9PM
Trans Wellness Center. For more info: (323) 993-2900 or visit: www.mytranswellness.org. All trans/queer self-defense class taught by a Trans Woman and former National Judo Champion, Ryka Aoki. FREE
EVERY FRIDAY
FREEDOM FRIDAYS 11AM–6PM
Trans Wellness Center. For more info: (323) 993-2900 or visit: www.mytranswellness.org. Drop-in clinic for name and gender marker change, also financial coaching and employment resources, as well as referrals for other legal issues. Presented by the TEEP Program of the Los Angeles LGBT Center's Legal Department.
THROUGH MAY 1
TOM OF FINLAND: PEN AND INK 1965–1989 (TUESDAY–SATURDAY, 10AM–6PM)
David Kordansky Gallery, 5130 W. Edgewood Pl. Los Angeles, CA 90019. More info: 323.935.3030 . An exhibition of drawings in a range of media, including pencil, pen, ink, marker, and gouache. Together, these pictures demonstrate the breadth of graphic production key to Tom of Finland's creative output throughout his lifetime.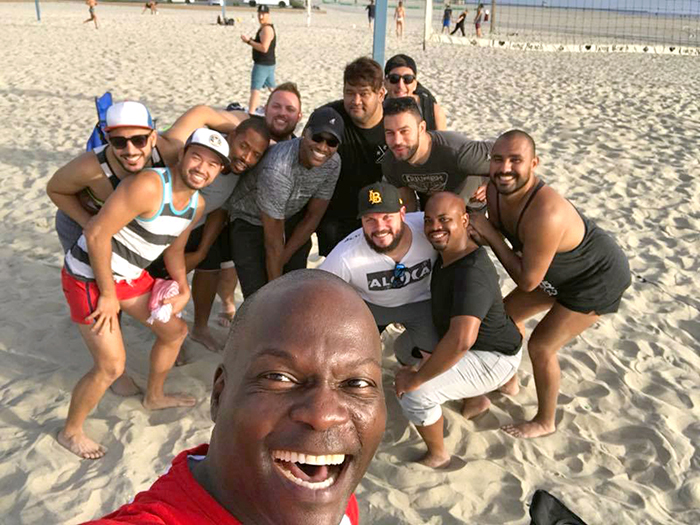 SUNDAY, APRIL 11
VGL LONG BEACH: QUEER+ KICKBALL—SPRING 2021 10AM–12PM
Pan American Park Baseball Diamonds, 5159-5199 E Centralia St, Long Beach. Info: www.varsitygayleague.com/long-beach. Varsity Gay League (VGL) is the nation's original Queer+ recreational sports league, founded in 2007 and proudly representing over 20,000 LGBTQ+ & allied athletes across the US. 
WEDNESDAY, APRIL 14
OUT PRO IN LA: GUIDED VIRTUAL NETWORKING FOR LGBTQ PROFESSIONALS 5:30PM–7PM.
Info & Tickets: www.outprofessionals.org. Make meaningful connections with LGBTQ professionals in Los Angeles during this guided virtual networking event. Social distancing may be keeping us from meeting in person, but you can still make valuable connections online for later follow-up in person.
THURSDAY, APRIL 15
BOOK DISCUSSION: BLACK TITAN 7PM
Los Angeles African American History Meetup Group.
Black Titan: AG Gaston and the Making of a Black Millionaire by Carol Jenkins and Elizabeth Hines. How one man rose from the iron mines of Birmingham to become Alabama's first Black millionaire.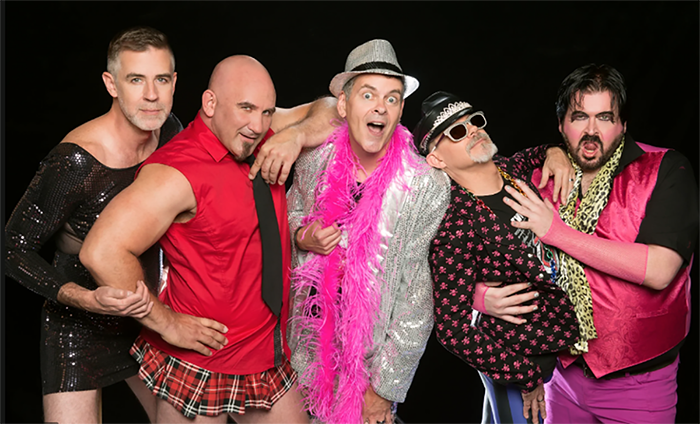 SATURDAY, APRIL 17
GAYC/DC 9PM
The Wayfarer, 843 W 19th S. Costa Mesa. GayC/DC is the world's first and only all-gay tribute. $12 and Tickets will be at the door. Ages 21+
VIRTUAL SF BOARD GAYMERS MEETUP 8PM–11:59PM
Link: https://discord.gg/AQSCHTwHJD SF Board Gaymers will be meeting virtually for the time being. The best place to start for more info is at our new SF Board Gaymer Discord. Any queer friendly person is welcome to join the meetups or Discord server, and you may use it to find gaming partners outside meetup times.
SUNDAY, APRIL 18
QUEER MEN'S WINE & DINE BOOKCLUB 4PM–5PM
Link: https://www.meetup.com/Queer-Mens-Wine-Dine-Bookclub/events/ Share your thoughts on "Klara and the Sun" by Kazuo Oshiguro—a magnificent new novel from the Nobel laureate.
TUESDAY, APRIL 20
PRIDE CENTER: THE LAVENDER TAKEOVER—ASIAN AMERICAN LGBTQIA+ 5PM–7PM
Via Zoom (Meeting ID: 898 2163 8260, Password: pride). Come find weekly support and encouragement in your community during The Lavender Takeover with the Pride Center of the University Student Union. This weekly gathering is where LGBTQIA+ people of color in the CSUN community can share experiences, engage in discussions and connect with one another. It's the perfect time and place to be encouraged by others while strengthening your community roots at CSUN.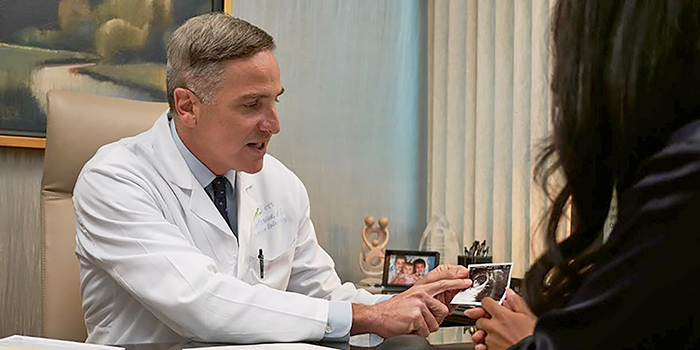 THURSDAY, APRIL 22
BECOMING A DAD—FATHERHOOD FOR GAY MEN THROUGH SURROGACY 7PM–8:30PM
Register: https://outprofessionals.org/fatherhoodforgaymen. During this webinar, leading fertility specialist and advocate for LGBTQ families, Dr. John Norian, will explore in detail the potential of parenthood for you. Think of his seminar as "Surrogacy 101 for us." Dr. Norian will discuss how gay couples and single gay men can achieve fatherhood through surrogacy.
CAREER/EXECUTIVE LESBIAN/BI/TRANS ONLINE SPEED DATING SINGLE MINGLE 4PM–6PM
Register: https://www.littlegaybook.com/lesbian-online-dating/. Little Gay Book has one mission: Bring the lesbian/bi women together. This event is for all Career/Executive Minded Lesbian/Bi/Trans/Genderqueer/Non-Binary Singles in the US and beyond. No men please.
SATURDAY, APRIL 24
LGBT HOMELESS DROP-IN CENTER BRUNCH 3PM-8PM
504 N Camden Dr, Beverly Hills, CA. Info: www.allsaintsbh.org. Volunteer to help All Saints' host a brunch for homeless LGBT youth at the Youth Center on Highland, a part of the LA LGBT Center and the world's largest provider of programs and services to LGBT people.
SUNDAY, MAY 2
SUNDAY BRUNCH! DINE W DIVAS 11AM-1PM
Hamburger Mary WeHo. 8288 Santa Monica Blvd, West Hollywood. Hamburger Mary's famous brunch w/bottomless mimosas. Dine w Divas in the OUTDOOR OASIS. All social distancing will be fully in place (Bring your mask).