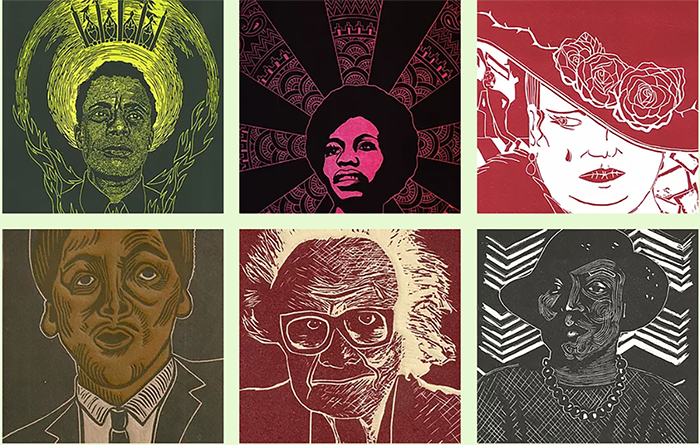 WEDNESDAY, FEBRUARY 10
(VIRTUAL) FIRST-TIME HOMEBUYER WORKSHOP PT.1: BUDGETING, SAVING, CREDIT, & DEBT 5PM-8PM
Register: https://www.eventbrite.com/e/first-time-homebuyer-workshop-pt1-budgeting-saving-credit-debt-tickets-133356221047
In this virtual SF LGBT Community Center workshop, you will learn to use goals, budgets and technology to gain more control over spending habits, discover specific ways to save and utilize tools to help you manage your money.
FRIDAY, FEBRUARY 12
THE PASADENA QUEER WOMEN'S BOOK CLUB 7PM-9PM
Zoom Sign Up: https://www.meetup.com/queerbooks-67/?action=join
Reviewing: Swing Time by Zadie Smith, This group is for women who love women. The goal of this group is to discuss books of all genres (with an emphasis on women's or lesbian themes) and to meet other lesbians in a fun, safe, and social environment.
THURSDAY, FEBRUARY 18
TRANS IS BLACK AND BLACK IS TRANS? 5PM-6:30PM
Register: https://www.eventbrite.com/e/trans-is-black-and-black-is-trans-c-riley-snorton-and-rod-ferguson-convo-tickets-137832122589?aff=ebdssbonlinesearch.
In celebration of Black History Month, The Mills College Trans Studies Speaker Series, hosts Emmy-Award winner Susan Stryker, Barbara Lee Distinguished Chair in Women's Leadership in conversation with Professor Rod Ferguson of Yale University and Professor C. Riley Snorton of University of Chicago on the emergence of Black Trans Studies, the Black Trans Lives Matter Movement, and Black Trans Histories.
SATURDAY, FEBRUARY 20
QUEER ANCESTORS PROJECT EXHIBITION 2021 7PM-8:30PM
www.queerancestorsproject.org/
A Virtual Art Opening celebrating the work of Queer and Trans Emerging Artists.
WINE AND WHINE /
FEMINIST AND QUEER BOOK CLUB 11:30AM-1:30PM
Zoom Sign Up: https://www.meetup.com/Wine-and-Whine-Feminist-and-Queer-Book-Club/?action=join
This group is a safe space for queer/lesbian/bisexual/questioning women (including trans and/or non-binary folks). For the month of February, reading Mariam Sharma Hits the Road by Sheba Karim.
SATURDAY, MARCH 6
LAUGH OUT PROUD-ON LINE! 7:30PM-9:30PM
Zoom Sign Up: https://www.meetup.com/Laugh-Out-Proud-L-A-LGBTQ-Comedy-Night-in-Studio-City/events/vvntvryccfbjb/
The UU Church of Studio City hosts Laugh Out Proud L.A on Zoom for comedy in a supportive, fun, entertaining environment. An outreach program to the Lesbian, Gay, Bisexual, Transgender, Queer and Questioning communities, the show is for everyone (parental guidance suggested).