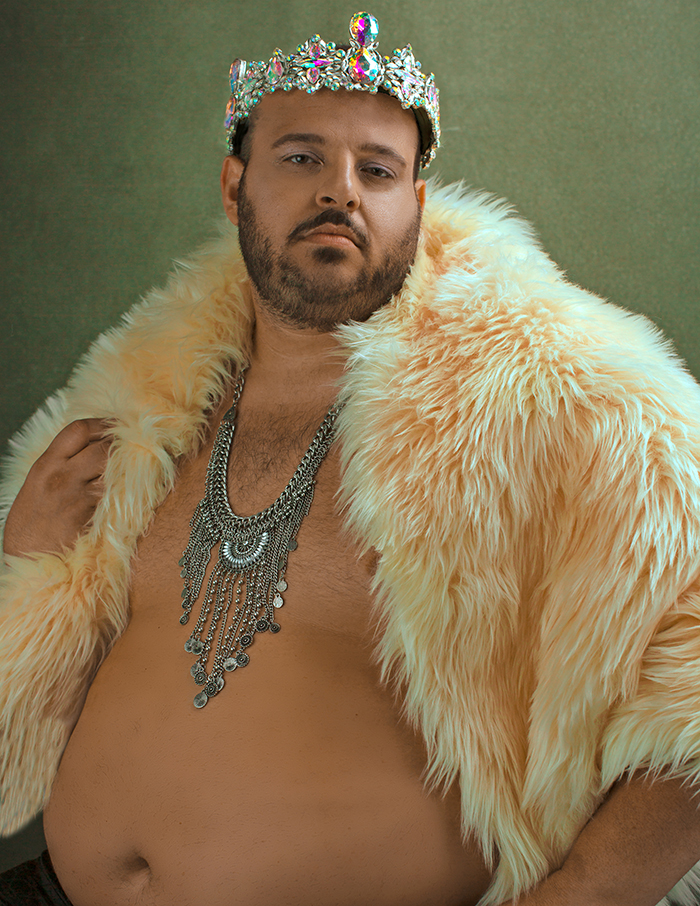 An interview with Daniel Franzese: upcoming projects, Mean Girls, and being queer and Christian.
BY MARK ARIEL | PHOTO BY PAUL BRICKMAN
How are you dealing with the pandemic?
At first it was surreal. It felt half scary and half like a vacation. Like I can't remember the last time before the pandemic I had even one single day with nothing to do for work. And now here I am playing Mario Kart for five hours straight and ordering groceries and weed to my apartment I never get to leave. Then later my niece started to fail 2nd grade taking it online – everyone in my family was too occupied with work and kids to help her so I began teaching her 2nd grade on Zoom. It was unbelievable. She went from C and D to A and B and all summer we read The Baby Sitter's Club and I learned what I might be like as a parent… It was wonderful. Now she is killing it in 3rd grade and nothing less than a B on her report card. I'm a proud Guncle.
Did you have any upcoming projects put on hold because of Covid?
Yeah, I was set to direct my first feature. It's a queer obsession thriller. We will make it one day but it really slowed us down. I also have been on tour and cancelled so many comedy dates from Scotland to Omaha.
"The impact of playing a gay chubby teen in a major studio film did so much for representation and I am humbled by that everyday…"
This interview is taking place before the election. Do you have any predictions?
I really can't wait for this to all be over. This is going to be so historic either way. I predict that now that our nation has become a reality show we are gonna eventually learn exactly how shady all of Washington has been one day in the near future.
Your new podcast Yass, Jesus! is about being queer and Christian. Can you tell us what motivated you to launch this project.
Gay people are told by false Christians that they need to make a choice between Gay and God. That's simply a lie and they honestly need to mind their fucking business. Nobody is talking to YOU about ME on judgement day so take several seats. God IS love. There are beautiful queer stories in the Bible and queer perspectives rarely discussed openly and people need to hear them! When we are asking for equality it wasn't just about marriage. I want my God back. I have a place in God's home. These ridiculous mega churches tell us we don't belong and take money in the name of God. Being gay is not a sin in the Ten Commandments but worshiping false idols is. So when I see gays screaming for Lady Gaga or Beyoncé as if they were at church I want to let them know that God gave them their gifts and He has so many in store for you. Don't listen to the haters who act like jerks all week then put a suit on Sunday morning and think they are better than you. Sex doesn't define you. You can love Jesus and love getting your bootyhole licked—it's fine…
Our own producer even came out and got divorced and finally realized she was gay. I can't tell you how much I needed to hear these stories growing up. It could have a changed everything.
Out of all the films you have been in—which ones do you feel had the most impact on your career?
Mean Girls is obviously colossal and such an incredible thrill ride to be a part of. So many fantastic things have come into my life. The impact of playing a gay chubby teen in a major studio film did so much for representation and I am humbled by that everyday from people who reach out to me from across the globe telling me how my role helped them accept themselves. I will always be blessed for being a part of that movie but I will always be most fond of a little horror film I'd did called Kill Theory. It was the film where I think I finally found my footing as an actor.
Any final thoughts you'd like to share with our readers?
One of the best things I think an LGBTQIA+ person can be in this world is an example of LOVE. My role as the HIV+ Eddie Bear in Looking led me to a life of activism. I became an ambassador for the Elizabeth Taylor AIDS Foundation and have done a lot of work on their behalf… I have heard first hand amazing things that Elizabeth Taylor has done for the fight against HIV/AIDS and it all lives on in her grandchildren. What a legacy! It's unbelievable what one person can accomplish. She had inspired me beyond belief to lend my voice and mind to everything I can to help people. If I could leave you with one thing it's that one person can change the world. It could be you.
---
You can follow Daniel Franzese on Twitter, Instagram, TikTok, YouTube and Facebook @whatsupdanny