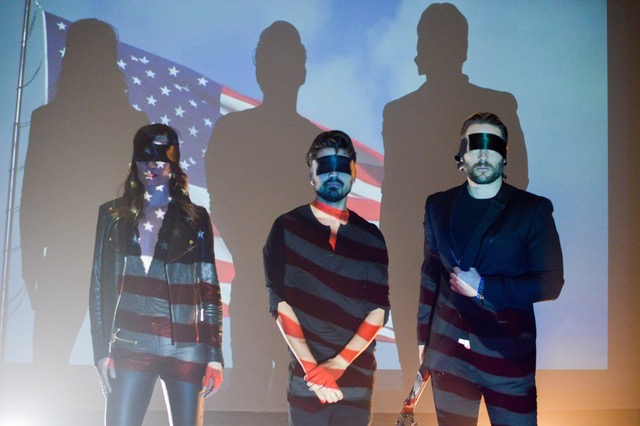 (Faultlines. Photo by Lexie Ramos)
Ashley Morgan and John Flanagan, of the folk-pop duo Faultlines have re-released their anti-Trump song, "Rain," the first single from their next full album, Bittersweet Revival.  
Many of the songs on the album speak out against the current political climate with messages of love, inclusion, and community.  "Rain" focuses its spotlight on the threat to women's, LGBTQ, and immigrant rights.  
As we are approaching the 2020 election, it's so important to remind everyone that we cannot endure four more years," says John Flanagan.  "Donald Trump is not a president for the majority minority of America. We want to encourage everyone to get out and vote."  
Faultline's "Rain" is available now on Apple Music, Spotify and all major digital platforms.
The music video is on YouTube at  https://youtu.be/Gd2XVW2sNUU