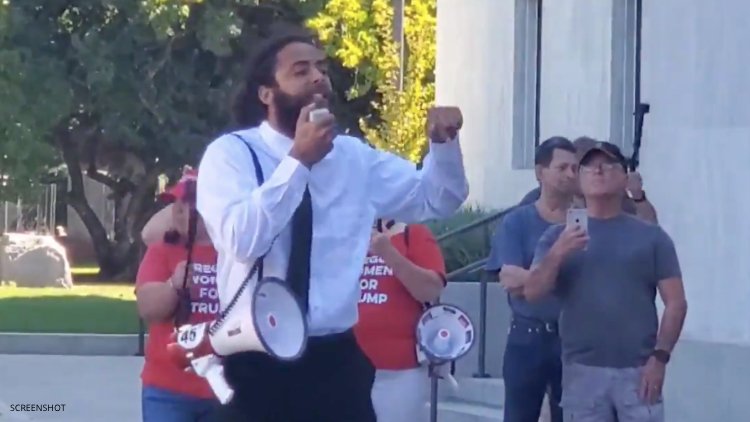 As the west coast continues to fight one of the largest forest fires on record, video has surfaced of Trump supporters gathering in Salem, Oregon on Labor Day. In the footage, things took a dark turn when a man called for the killing of Democratic politicians who support the LGBTQ+ community, reports Out magazine.
"We have said all this LGBT agenda has set us back," the unidentified speaker said to the crowd. "They told us we were crazy. They told us we were homophobic. But the God's honest truth is their pedophile agenda has been normalized. It is being pushed forward. I'm a goddamn man, but I think these Democratic leaders who allowed this to happen need to be shot dead in the streets." 
The crowd around him, some of whom were carrying automatic weapons according to reports, cheered in response.
READ MORE HERE:
WATCH (THE LGBTQ REMARKS ARE IN THE 2ND VIDEO):
"Democrats need to be shot dead" and other Q crap demonizing LGBTQ.
SALEM, OREGON pic.twitter.com/8WVhPtMXnG

— Cozca Itzpapalotl (@KohzKah) September 7, 2020