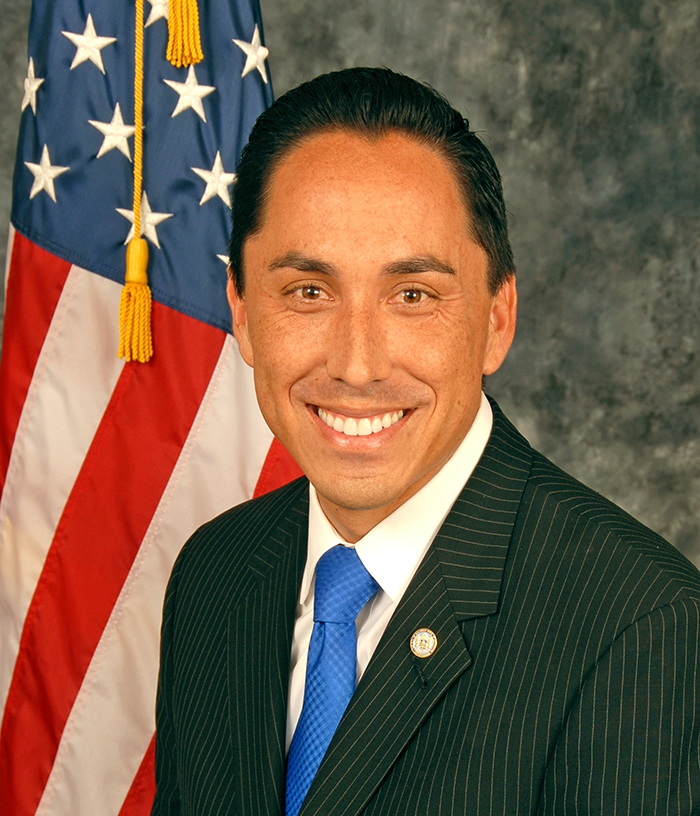 (Photo: Todd Gloria)
The number of openly LGBTQ elected officials in the U.S. — which has more than doubled in the past four years — could soon grow further, thanks to a record field of LGBTQ candidates this year, according to new data from an advocacy and research group, reports the Los Angeles Times.
The LGBTQ Victory Institute's Out For America report, released Thursday, tallies 843 openly LGBTQ elected officials across all levels of government, up from 417 in June 2016. The institute says a record 850 LGBTQ people are running for office this year, including several candidates with strong chances of entering Congress.
The Victory Institute data reveals a striking partisan divide. As of 2018, it counted 438 LGBTQ elected officials affiliated with the Democratic Party and only 16 Republicans. Among the LGBTQ candidates with solid chances of winning in November are several Democratic congressional contenders, reports the Los Angeles Times.
One is Georgette Gómez, who is currently president of the city council in San Diego, where a gay state legislator, Todd Gloria, is also a leading contender in the race to become mayor.
READ MORE HERE:
https://www.latimes.com/politics/story/2020-07-16/record-number-of-lgbtq-candidates-running-for-office-in-us