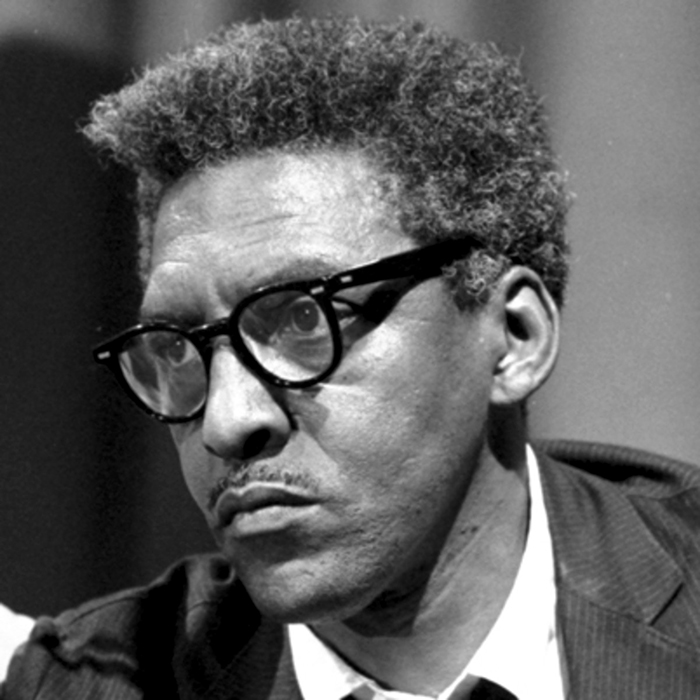 Gov Pardons Bayard Rustin, Who Was Arrested For Having Sex With Men
California Gov. Gavin Newsom (D) has pardoned black Civil Rights pioneer Bayard Rustin for his 1953 "sex perversion" (that is, sodomy) conviction. Newsom also announced the creation of a new fast-track pardon process for other people previously convicted under similar laws punishing same-sex encounters, reports LGBTQ Nation.
Rustin pleaded guilty to the sodomy charge after being caught in Pasadena having sex with two men in a car. The conviction was used to publicly discredit him, driving him away from his position as a lead racial justice organizer alongside Martin Luther King Jr.
---
San Diego Uber Driver Calls Police On Gay Dads
An Uber driver in San Diego reportedly called police on two gay dads after insisting that their crying infant son needed a mother, reports Towleroad.
James Moed reported last month on Twitter that police knocked on the door of their hotel room at the Marriott Marina at about 1:30 a.m., demanding identification.
"It turns out the Uber driver who had taken us to the hotel had called the cops—accusing us of… child trafficking? endangerment?" Moed wrote. "The same Uber driver who told us our crying baby needed his mother, and didn't back down when we tried to explain that our son has two dads."
Following the encounter with police, the couple "stayed awake freaking out," according to Moed. They wondered what would have happened if they hadn't been carrying their son's passport, or if the officers had been less agreeable.
"Where can my #queerfamily travel safely?" Moed wrote.
---
Tim Cook Stalker Hit With Restraining Order
A temporary restraining order on behalf of Apple has been filed against Rakesh "Rocky" Sharma, a 41 year-old man from San Francisco. Santa Clara County Superior Court in California determined that Sharma poses a potential threat to the corporation and its employees—namely CEO Tim Cook, who Sharma has obsessively expressed his romantic interest in, reports LGBTQ Nation.
Sharma shared sexually explicit pictures directly with Cook on Twitter, and began making veiled threats against him and Apple employees when he couldn't get in touch. He then tried to get into Cook's home and Apple Park, the company's headquarters in Cupertino, on multiple occasions.
---
Student Arrested After Racist, Homophobic Rant
A man who was caught on video spouting an expletive-laden racist and homophobic rant and destroying property at Chapman University in Orange, CA, "is no longer a student" at the school, officials said last month, reports the Los Angeles Times.
Dayton Kingery, 21, was taken into custody at Orange County Jail in Santa Ana and booked on suspicion of making criminal threats and felony vandalism for allegedly breaking a computer inside a backpack that he stomped during a tirade.
"Racist and homophobic conduct will not be tolerated on this campus, and we took decisive and swift action," Chapman President Daniele Struppa said in a statement posted to Twitter.
---
Legislation To Add Third Gender Designation To U.S. Passports
Rep. Ro Khanna (D-Calif.) has introduced legislation that would add a third gender designation to U.S. passport applications, reports The Hill.
The bill instructs the State Department to "require the inclusion of a gender neutral designation in a passport, passport card, or Consular Report of Birth Abroad, and for other purposes."
The current U.S. passport application only has male and female gender options, forcing those with nonbinary gender identities to choose one of the two, typically their gender assigned at birth.