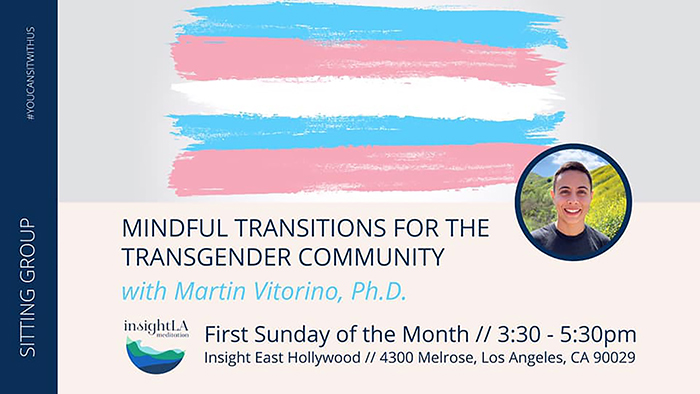 FRIDAYS THROUGH JANUARY 31
PINCHE QUEEN PRESENTS: softBUTCH 10PM-2AM
131 E 6th St, Los Angeles, 90014. Pinche Queen Present. He/Him She/Her They/Them. Hosted By DTLA's, Pinche Queen, Beats By DJ FOXYLECTRO, SHOWS BY Rubella Spreads (BIRTHDAY HENNY)& Rify Royalty.
EVITA 10:30PM-2AM
Nightingale, 643 N La Cienega Blvd, Los Angeles. Presented by the producers of Daddy Issues and Summertramp. A weekly party, every Friday at Nightingale in WEHO. Different guests every week, no cover. Table service available.
FRIDAY, JANUARY 3
DIVA ROYALE DRAG QUEEN SHOW 6:30PM-8:30PM
The Room Hollywood, 1626 N Cahuenga Blvd, Los Angeles, 90028-6202. Featuring The Finest In Los Angeles Drag Queen Dinner and Brunch Shows and Female Celebrity Impersonation.
SATURDAY, JANUARY 4
JOCK SATURDAYS 10PM-1AM
Fubar, 7994 Santa Monica Blvd, West Hollywood, 90046. Show us your jock!! Prizes & giveaways.
A MORNING OF GIVING W/MR SOCAL LEATHER 2019 9AM-12PM
Los Angeles Regional Leather, 1734 E 41st St, Los Angeles, CA 90058. Help Mr SoCal 2019 in providing labor in service to the LA Regional Food Bank.
SUNDAY, JANUARY 5
MINDFUL TRANSITIONS FOR THE TRANSGENDER COMMUNITY 3:30PM-5:30PM
InsightLA Meditation, 4300 W Melrose Ave, Los Angeles, CA. This is an opportunity for people who identify as transgender to practice meditation together, build community and explore the experience of transition.
FRIDAY, JANUARY 10
NOCTURNAL ENCOUNTERS BY MIGUEL ANGEL REYES
Tom of Finland Foundation, 1421 Laveta Terrace, Los Angeles, CA  90026. A collection of erotic illustrations (created from 2012-2019) depicting intimate first time sexual encounters between exhibitionists, as well as waiting and wanting men in the age of PrEP.
SATURDAY, JANUARY 11
BEAST 9PM-2AM
Bullet Bar, 10522 Burbank Blvd, North Hollywoods, CA 91601. Come and enjoy a night of seeking out the animals you find wild, in our forest maze.
EAGLE LA MR. LEATHER 2020
Eagle LA, 4219 Santa Monica Blvd, Los Angeles, CA. The Eagle LA Mr. Leather 2020 Contest.
LESBIAN/BI SINGLE MINGLE SPEED DATING 4PM-6PM
El Cid, 4212 Sunset Blvd, Los Angeles, CA. Specifically for women of all types, this LA Lesbian/Bi event is inclusive of bisexual, trans women and non-binary folks who feel a connection to the identity of "woman" and would like to meet more women.
FRIDAY, JANUARY 17
LA NEVE 9PM-2AM
El Cid, 4212 W Sunset Blvd, Los Angeles, CA 90029. Rudy Bleu & This Is Who We Are Now Present: La Neve, a queer dance punk party. Presenting: Romy, Kohinoorgasm, DJs Brown Bruja & Hex Ray.
SUNDAY, JANUARY 19
MR. SOCAL LEATHER 2020 9PM
Eagle LA, 4219 Santa Monica Blvd, Los Angeles. Who will be our Mr SoCal Leather 2020? The SoCal title is a little different—find out why.
THURSDAY, JANUARY 23
BLACK LGBTQI FAMILY, PARENTS AND CAREGIVERS 6PM-7:30PM
APLA Health—Education Center, 3741 South La Brea Ave, Los Angeles. A safe space for culturally responsive resources, support, and advocacy for Black/African descent LGBTQIA+ families in the L.A. area. Parents, caregivers, educators, and other community members are welcome to attend.
SUNDAY, JANUARY 26
2020 SOUTHERN CALIFORNIA LGBTQIA+ HEALTH CONFERENCE 8AM-5PM
David Geffen School of Medicine, 10833 Le Conte Ave, Los Angeles.        The 6th annual Southern California LGBTQIA+ Conference.
MONDAY, JANUARY 27
MY (SECRET) DATING GAME
Theatre of Note, 1517 N Cahuenga Blvd, Los Angeles. LovEd in collaboration with Los Angeles LGBT Center presents:
My (Secret) Dating Game. "In a world that is constantly creating new ways to keep us disconnected from ourselves and others, we're getting offline to connect differently through the practice of being who we really are."
STONEWALL DEMOCRATIC CLUB (WEST HOLLYWOOD) 6PM-9PM
Info: www.stonewalldems.org/. Since 1975, Stonewall Democratic Club has been the home for progressive Democrats in Los Angeles who are lesbian, gay, bisexual, transgender, and straight allies of the LGBT community.