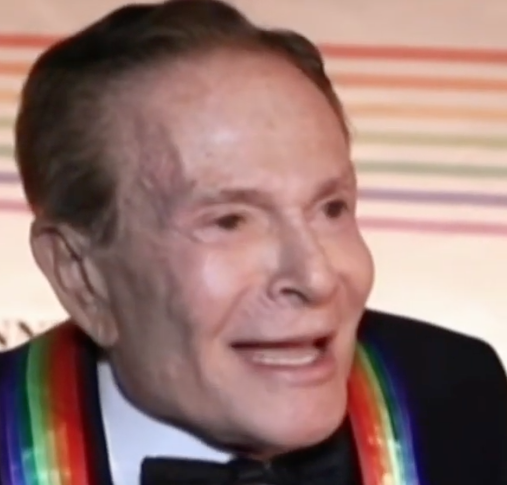 Famed gay Broadway composer Jerry Herman, who wrote Hello Dolly!, La Cage Aux Folles, and Mame, has died at 88 at a hospital in Miami, according to his goddaughter Jane Dorian, reports Towleroad.
The NYT reports: "He also made stage history as the first composer-lyricist to have three musicals run more than 1,500 consecutive performances on Broadway — Hello, Dolly! with 2,844, Mame with 1,508 and La Cage with 1,761 — and remains one of only two to achieve that feat. (Stephen Schwartz, with Pippin, The Magic Show and Wicked, is the second.) And La Cage (1983) was the only Broadway musical to win the Tony for best revival twice, for 2004 and 2010 productions."
in 1983, after the opening of the gay-themed hit La Cage Aux Folles, which won him a second Tony Award, Herman's life partner, Marty Finkelstein, died of complications from AIDS. And Herman was diagnosed as HIV-positive at a time when that seemed like a death sentence, reports NPR.
Herman was one of the first people to receive the complex cocktail of drugs that has kept so many HIV patients alive, and he helped raise millions of dollars for AIDS research.
CBS2's CHRISTINA FAN LOOKS AT HIS LIFE  AND LEGACY. WATCH: