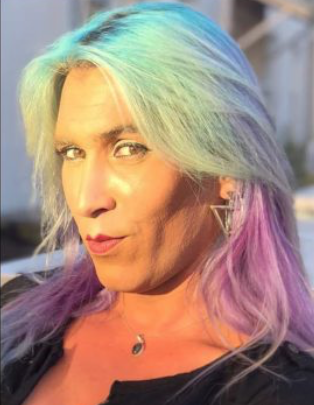 (Photo: Daphne Dorman)
Comedian Daphne Dorman, the trans woman who was referenced in Dave Chappelle's Netflix special, has reportedly died by suicide, reports Pink News.
Dorman, who lived in San Francisco, wrote a "goodbye" note on Facebook in the early hours of Friday morning (October 11).
Friends and family are mourning her tragic death.
"I'm heartbroken," one person wrote. "Daphne was the most beautiful soul and heart and talent and kindness and generosity and beauty in the world. Sending you and all of Daphne's family and everyone who loved Daphne, so much love right now."
Chappelle's August 26 Netflix special, Sticks & Stones, was criticized for making fun of trans people, reports Pink News.
In the "hidden extra" of the special, Chappelle told a story about sparking an unlikely friendship with a trans woman who he said "was laughing the hardest" out of anyone at the trans jokes in his practice set.
Dorman confirmed on social media the same day that she was the trans woman Chappelle was referring to.
READ MORE HERE:
Daphne Dorman, the trans comedian in Dave Chappelle's Netflix special, has reportedly died by suicide