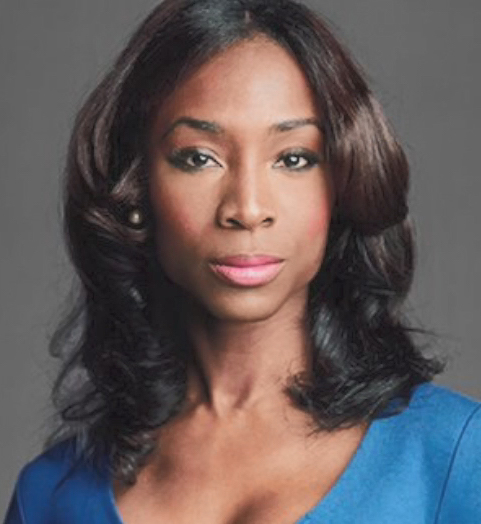 (Photo: Angelica Ross)
Transgender Pose actress and star of the next installment of American Horror Story, Angelica Ross will host the national 2020 Presidential Candidate Forum on LGBTQ Issues, reports Deadline.
Confirmed to participate are Joe Biden, Cory Booker, Pete Buttigieg, Julián Castro, Tulsi Gabbard, Kamala Harris, Amy Klobuchar, Joe Sestak, Elizabeth Warren and Marianne Williamson. 
The forum is presented by GLAAD, One Iowa, The Gazette and The Advocate and will be livestreamed from Coe College's Sinclair Auditorium in Cedar Rapids, Iowa on September 20 at 7 P.M. CT.
Country artist and contestant on season 11 of The Voice Billy Gilman is set to perform the National Anthem at the event.
READ MORE HERE:
https://deadline.com/2019/09/angelica-ross-pose-american-horror-story-presidential-candidate-forum-lgbtq-issues-glaad-1202735593/