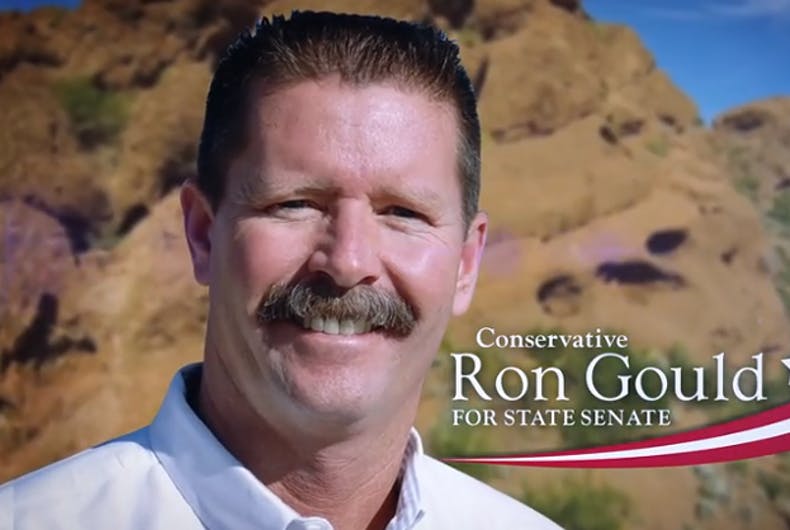 (Photo: Ron Gould)
A former state senator believes gay men have an average lifespan of 42 – and it's "harmful" homosexuality that's killing them young, reports Pink News.
Ron Gould served as a Republican member of the Arizona state senate from 2005 to 2013. He ran again in 2016 but was defeated and now serves as Mohave County Supervisor.
In an interview with the Kingman Daily Miner, Gould said that he sponsored a bill to ban marriage equality because gay men have such a low life expectancy.
When asked if he believes this is because of sexual orientation, Gould replied: "That's why they die.
He went on to say that although gay people have civil rights, marriage is not one of them. He added: "It used to be 'tolerate us', now it's 'accept us'."
READ MORE HERE:
https://www.pinknews.co.uk/2019/08/13/republican-politician-homosexuality-life-expectancy-arizona-rob-gould/?utm_source=feedburner&utm_medium=feed&utm_campaign=Feed%3A+Pinknews+%28Pink+News%29