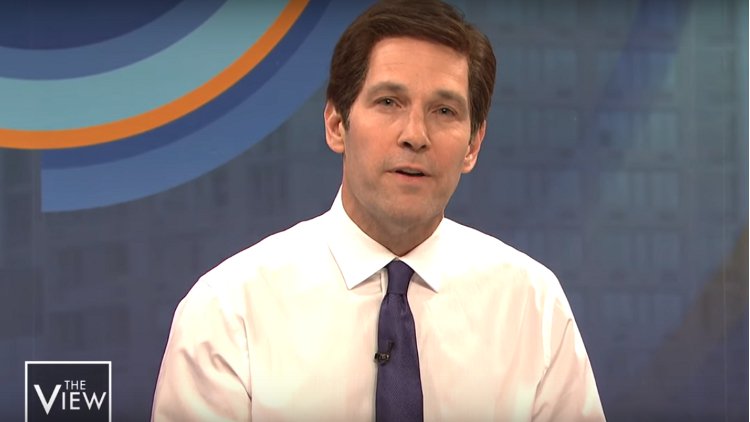 Saturday Night Live featured its first take on gay presidential candidate Pete Buttigieg during this weekend's season finale, reports the Advocate.
Host Paul Rudd played Buttigieg during the segment, which spoofed The View ("the most high-stakes brunch on television.")
The hosts mostly fawned over the Indiana mayor, with Whoopi Goldberg (Leslie Jones) infantilizing him and Joy Behar (played by out player Kate McKinnon) asking the young candidate to fix her phone.
The Behar character then pointed out Buttigieg is gay.
"I wouldn't be running for president if I didn't believe America was ready to accept not only a gay man, but a boring gay man," he said.
WATCH: