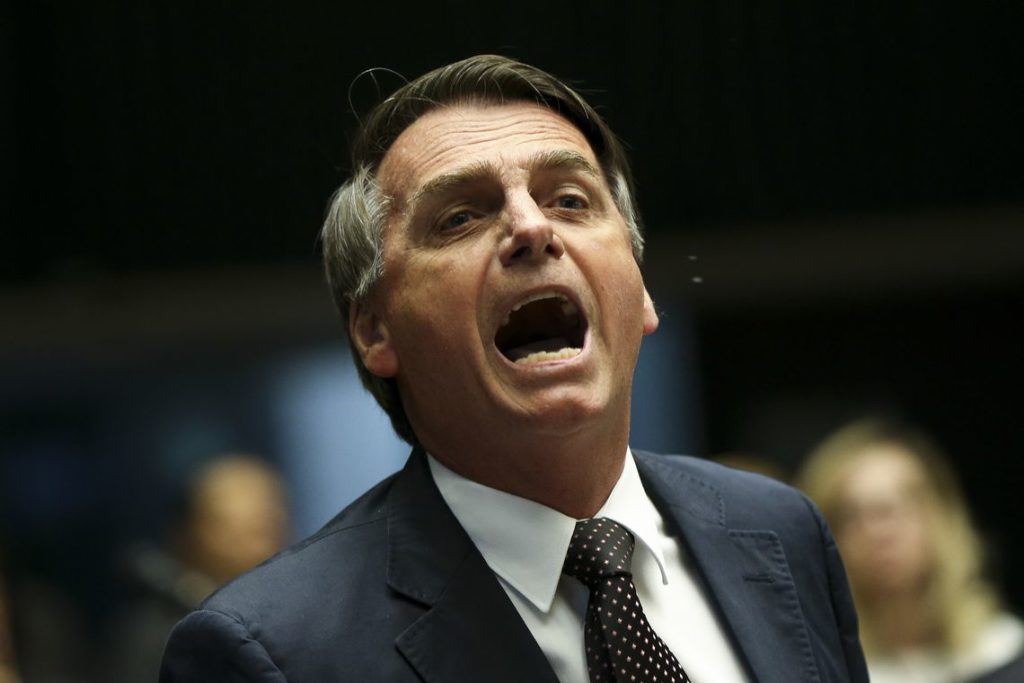 (Photo: Jair Bolsonaro)
Far right Brazilian President Jair Bolsonaro apparently doesn't like that his country's biggest celebration has also become its biggest protest against his leadership, reports The Huffington Post.
On Tuesday evening, he lashed out at Carnival in a way that's very on-brand for a homophobic authoritarian: by tweeting a video of a golden shower and clutching his pearls.
The video Bolsonaro presented to his 3.4 million followers (which is extremely NSFW ― you've been warned) shows someone peeing on someone else in front of a crowd of revelers at the annual festival. The far-right president feigned shock and concern over the display, wondering about the origins of the "golden shower" in an apparent attempt to disparage a nationwide celebration that has turned against him.
READ MORE HERE:
https://www.huffpost.com/entry/jair-bolsonaro-golden-shower-video-carnival_n_5c7feb3fe4b06ff26ba49c7d