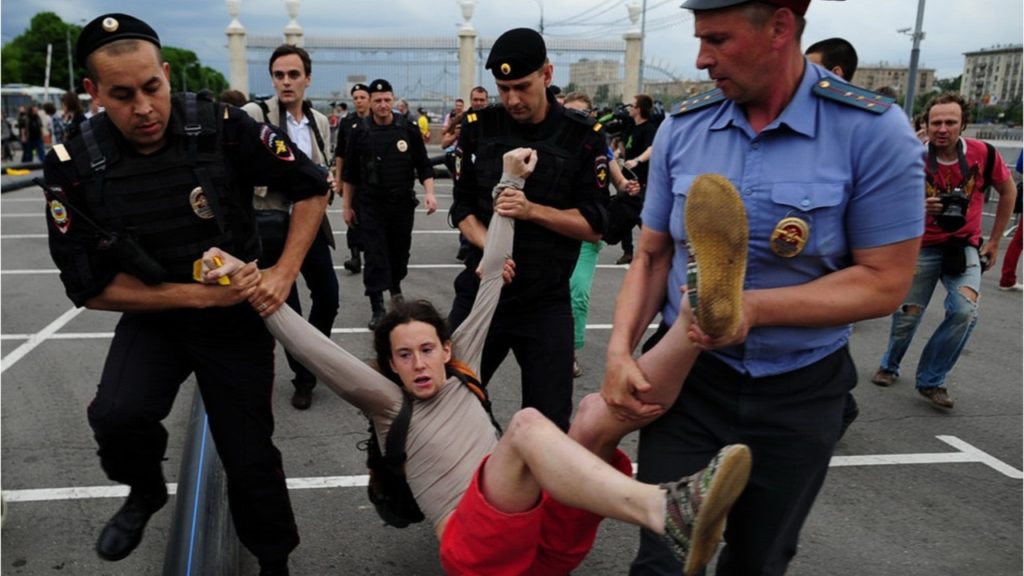 The Russian republic of Chechnya has launched a new crackdown on gays in which at least two people have died and about 40 people have been detained, LGBTQ activists in Russia charged Monday, reports NBC News.
The new allegations come after reports in 2017 of more than 100 gay men arrested and subjected to torture, and some of them killed, in the predominantly Muslim region in southern Russia.
The Associated Press and other media outlets have interviewed some of the victims, who spoke about torture at the hands of Chechen law enforcement officers.
The Russian LGBT Network, which has been monitoring the situation in Chechnya and helping victims, said in a statement Monday that about 40 men and women have been detained on suspicion of being gay since December and that at least two of them have died of torture in detention.
Rainbow Railroad has been working with the local gay population, helping them identify safe routes for escape. See how you can help here: www.rainbowrailroad.com.
READ MORE HERE:
https://www.nbcnews.com/feature/nbc-out/two-killed-40-detained-new-gay-purge-chechnya-n958366