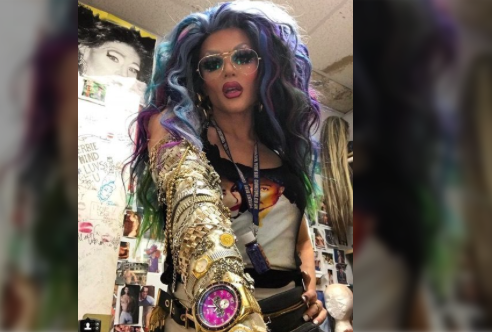 (Photo: Willam Belli)
Willam Belli, who appeared as a contestant RuPaul's Drag Race, has opened up about living as a sex worker in his late teens, reports Pink News.
Belli said he was paid for sex by eight Republicans when he was 17 as he reminisced on his life as a sex worker while on another Drag Race queen's podcast – Season 7 and All-Stars contestant Katya Zamolodchikova's Whimsically Volatile.
Belli revealed he performed oral sex on eight Republicans during the Republican National Convention in 2000, reports Pink News
"Two of them in the same hotel," he said. He did not specify if the men were all politicians.
READ MORE HERE:
https://www.pinknews.co.uk/2018/05/04/willam-belli-drag-race-republicans-sex-worker-17/?utm_source=feedburner&utm_medium=feed&utm_campaign=Feed%3A+Pinknews+%28Pink+News%29