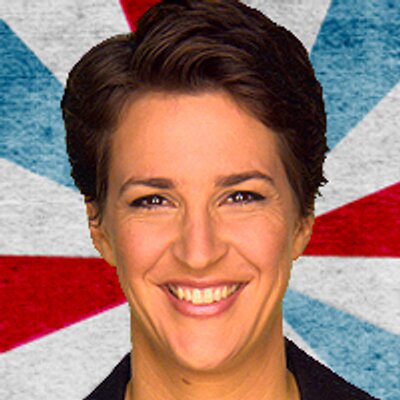 (Photo: Rachel Maddow)
MSNBC's The Rachel Maddow Show — hosted by an out and proud lesbian — has bested Fox News' marquee program, Hannity. Rachel Maddow is now the most-watched cable news host on television, reports The Advocate.
Maddow's eponymous show reached 3.058 million viewers last month; its best performance ever. That was about 58,000 more people than Fox News' Hannity, which also airs at 9 p.m. Eastern. Maddow also captured more younger viewers than Hannity — something that greatly appeals to advertisers — reaching 671,000 people between the ages of 25 and 54, while Hannityhad 616,000 viewers in that age range.
READ MORE HERE:
https://www.advocate.com/media/2018/4/05/rachel-maddow-show-bests-hannity-become-highest-rated-cable-news-program