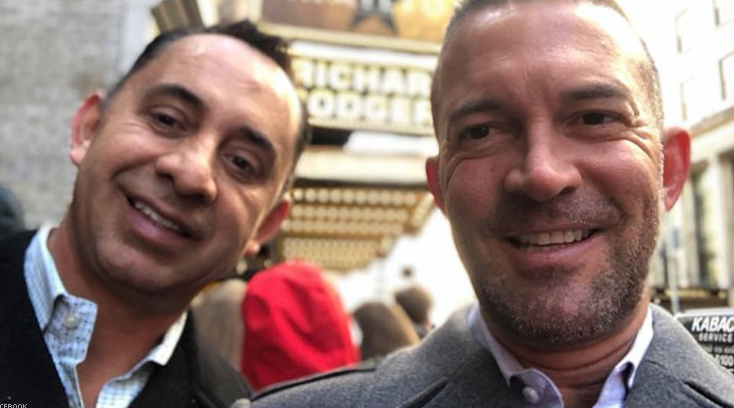 (Photo: Carl Blea (L), Mark Lange)
Carl Blea was shot while holding hands with his husband, Mark Lange, in Puerto Vallarta. The men say Mexican media are not portraying the attack for what it was: a hate crime, reports The Advocate.
Carl Blea and Mark Lange were holding hands as they walked to their Puerto Vallarta condo after leaving a nightclub in the early hours of Sunday morning. A man began yelling at them and when they turned around, he fired a gun, which pierced Blea's thigh.
Blea and Lange — who live most of the year in Palm Springs, Calif., and work as prominent real estate agents — are set to return to the United States, where Blea will seek further treatment; he is currently unable to walk and may have permanent damage. The men say that local Mexican media is pushing a false narrative, one where they were attacked in a botched robbery, instead of a hate crime.
READ MORE HERE:
https://www.advocate.com/crime/2018/3/27/after-being-shot-mexico-palm-springs-couple-want-truth-known