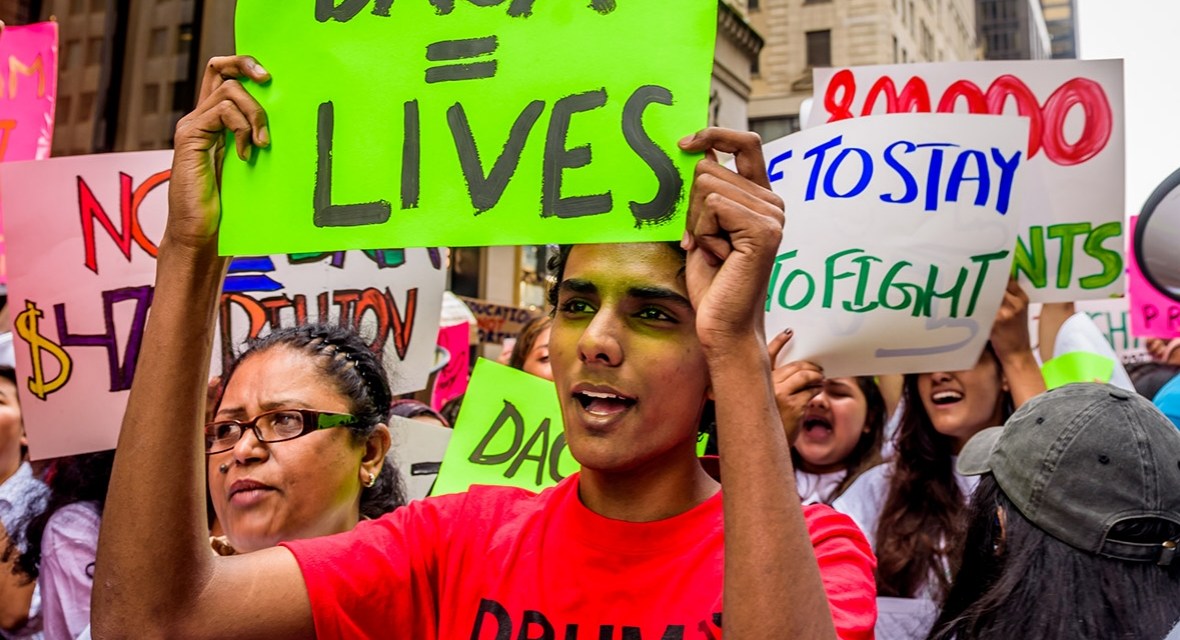 More than 800,000 young people–including nearly 40,000 LGBTQ DACA recipients and their families–are counting on us to stand together and urge Congress to pass a clean #DreamActNow. Nearly 15,000 DACA holders have lost their status already. By March, that number will balloon into thousands per day.

America is built on diversity and dreams, aspirations and ambition. From our earliest days as a country, immigrants, including members of the LGBTQ community, have been the engine driving our state's and nation's progress.

DREAMers are not political collateral. They are our neighbors and classmates, co-workers and caretakers. It is time to stop playing politics with their lives.
Tell them to pass a clean #DreamActNow.
1. Email California's Congressional Delegation.
2. Call these key California Representatives:
Rep. Steve Knight at (661) 255-5630 and (202) 225-1956
Rep. Ed Royce at (714) 255-0101 and (202) 225-4111
Rep. Mimi Walters at (949) 263-8703 and (202) 225-5611
Rep. Darrell Issa at (202) 225-3906 and (760) 599-5000
Rep. Jeff Denham at (209) 579-5458 and (202) 225-4540
Rep. David Valadao at (559) 582-5526 and (202) 225-4695
Rep. Kevin McCarthy at (661) 327-3611 and (202) 225-2915
3. Contact your U.S. Representative.