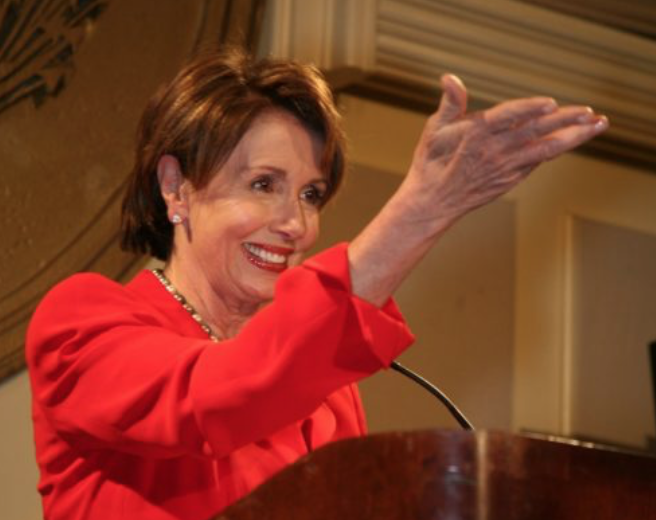 (Photo: Nancy Pelosi)
On Twitter, RuPaul announced that House Minority Leader Nancy Pelosi (D-CA) will be a guest judge on season 3 of RuPaul's Drag Race: All Stars, reports LGBTQ Nation.
Pelosi's district includes San Francisco, and she has been a longtime supporter of LGBTQ equality. For years, she has earned a score of 100 on HRC's Legislative Scorecard. As Speaker of the House from 2007 to 2011, her support was key to passing LGBT legislation like the Matthew Shepard Act and the repeal of Don't Ask, Don't Tell.
She even voted against the Defense of Marriage Act in 1996, at a time when Democrats were generally not that great on LGBTQ issues.
A spokesperson for Pelosi told the Washington Post that her support of LGBTQ equality is one of the reasons she wanted to guest judge on RPDR, "to show solidarity in the face… attacks against LGBT people by the Trump administration."
She is also a fan of the show itself, according to the spokesperson.
READ MORE HERE:
https://www.lgbtqnation.com/2018/01/nancy-pelosi-will-guest-judge-rupauls-drag-race-stars/