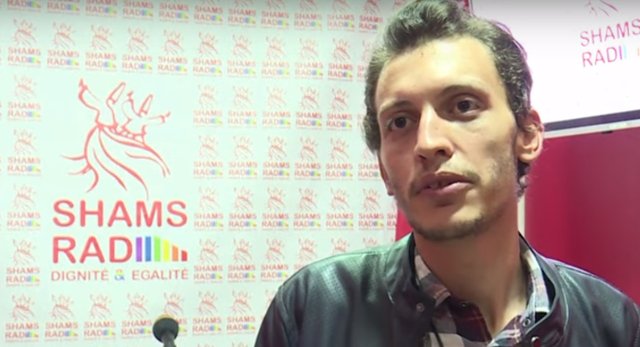 (Photo: Bouhdid Belhedi)
Bombarded with death threats, the head of Tunisia's first LGBTQ online radio station has refused to stop his efforts to promote "tolerance" in a country where homosexuality is illegal, reports the Israeli newspaper HaAretz.
Bouhdid Belhedi, the executive director of Shams, a local LGBT rights group, started up Shams Rad radio two weeks ago with support from the Dutch embassy in Tunis to build a community to discuss human rights, equality and justice.
He described it as the first LGBT radio station in the Arab world and said it runs daily from breakfast time to midnight online.
The 25-year-old said he wants to counter the negative media coverage of LGBT issues in the North African state where same-sex relationships are illegal and punishable by three years imprisonment.
Read more: https://www.haaretz.com/middle-east-news/1.831640