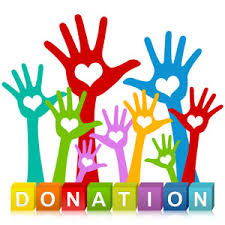 The City of West Hollywood is supporting APLA Health in its efforts to conduct a massive food drive across Los Angeles County. West Hollywood City Hall is welcoming donations of non-perishable food and personal hygiene items aimed at helping people living with HIV/AIDS.
Throughout December, until Friday, December 29, 2017, there will be donation bins at West Hollywood City Hall, located at 8300 Santa Monica Boulevard. Donations will supplement groceries available through APLA Health's Vance North Necessities of Life Program (NOLP).
Individuals who wish to participate in the drive are encouraged to purchase and donate any of the following non-perishable or personal items:
· Whole-grain cereal;
· Canned meats;
· Canned fruits and vegetables;
· Chicken or vegetable stock;
· Peanut butter;
· Cooking oils;
· Non-perishable juices (100-percent juice);
· Evaporated milk;
· Coffee and teas; and
· Personal-hygiene items, such as: toothpaste, shaving cream, shampoo, mouthwash, feminine-hygiene products, etc.
Proper nutrition is vitally important to the health and well-being of people living with HIV/AIDS. For details, including a downloadable shopping checklist and additional food-drive drop-off locations, please visit aplahealth.org/fooddrive. To view a video about APLA Health's Vance North Necessities of Life Program (NOLP), visit https://youtu.be/9TDDi36Dx90.