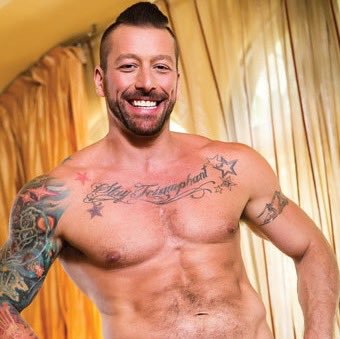 (Photo: Hugh Hunter)
Porn star Hugh Hunter has publicly declined his nominations for the GayVN Awards, citing "racism and bigotry" in the gay adult film industry reports NewNowNext.
The GayVN Awards, launched in 1998 and returning for the first time since 2011, honor achievements in the gay porn industry. The ceremony will be held January 21, 2018, in Las Vegas, reports NewNowNext.
Hunter, an active performer in the adult entertainment industry for three years, finds particular fault with the Best Ethnic Scene category that segregates black, Latin, and Asian models.
"Why were these scenes not just included in the best scene category?" he asks. "Why would a gay porn company choose to separate minority groups into their own race at an event that is supposed to celebrate the gay industry in its entirety? Why would this category be created in 2017 when the political climate is so thick with racial divide in this country?"
READ MORE HERE:
Gay Porn Star Hugh Hunter Declines GayVN Nominations Due To "Racism And Bigotry"