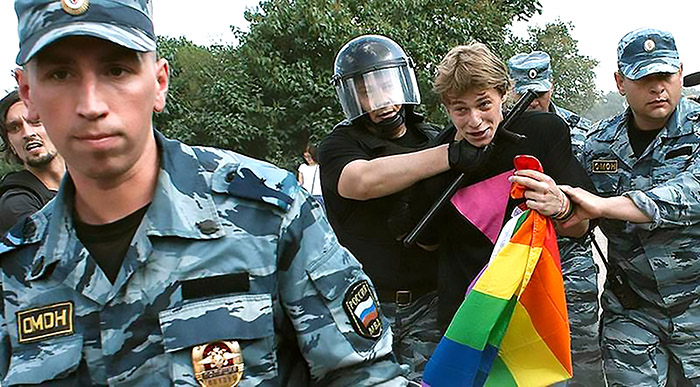 Global outcry over horrifying gay holocaust in Chechnya. Here's how you can help.
BY VICTOR MELAMED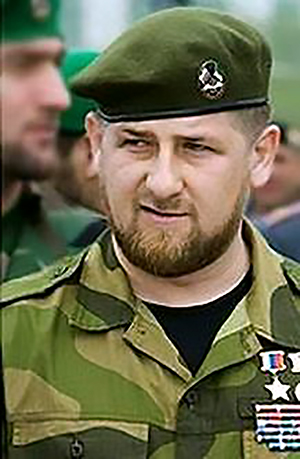 Nikki Haley, United States ambassador to the United Nations, has spoken out against the kidnappings, torture, and murders of over 100 gay men reportedly taking place in the Southern Russian Republic of Chechnya at the behest of that semi-independent country's strongman, Ramzan Kadyrov, and called for an investigation.
Reacting to global outcry generated by a series of truly disturbing reports in the Russian language news paper Novaya Gazeta, Haley declared  last month:
"We continue to be disturbed by reports of kidnapping, torture, and murder of people in Chechnya based on their sexual orientation and those persecuted by association. If true, this violation of human rights cannot be ignored—Chechen authorities must immediately investigate these allegations, hold anyone involved accountable, and take steps to prevent future abuses."
Kadyrov and his spokesmen have denied the accusations in the least convincing and most threatening way possible, stating chillingly:
"You cannot arrest or repress people who just don't exist in the republic. If such people existed in Chechnya, law enforcement would not have to worry about them since their own relatives would have sent them to where they could never return."
Meanwhile at least one of the reporters breaking the story, Elena Milashina, has gone into hiding after Chechen religious leaders began making threats against her life.
According to eyewitness reports and interviews with escaped detainees, a former military base in the town of Argun has been repurposed as a prison camp for suspected homosexuals, and the men who are taken inside are subjected to "electric shock torture and violent interrogation," in order to extract the names of other gay men. Others have been ransomed to their families.
"They used to detain people before all the time to blackmail them… Now [the aim] is the extermination of gay men, so that there are none left in the republic," one of the detainees told the BBC.
A Canadian human-rights organization is mobilizing emergency efforts to help get those at risk out of the region, reports Dan Avery at Logo's newnownext.com.
The Toronto-based Rainbow Railroad works to provide legal assistance, visas, transportation and other necessities to LGBT people in jeopardy, and is making Chechnya priority number one: "Since we first received initial reports of gay concentration camps being established in Chechnya, Rainbow Railroad immediately re-classified Eastern Europe as a priority region," says executive director Kimahli Powell.
"This means we're expanding our on-the-ground contacts as well as increasing our capacity to identify and assess new or alternative safe routes out of Chechnya."
Rainbow Railroad is working closely with the Russian LGBT Network, a non-governmental organization that's been working to raise awareness about the crisis. The network will help identify those who need to be evacuated, and Rainbow Railroad will provide direct travel assistance. It's also calling on the Canadian government to provide emergency visas.
"The situation in Chechnya is part of a global pattern of ongoing state-enabled or state-sanctioned violence against LGBTQ people," Powell says, citing Indonesia, Bangladesh and The Gambia as three other perpetrators. "This is why the number of people who reach out to us each year is growing."
Since its founding in 2006, Rainbow Railroad has helped more than 300 LGBT people reach safety, but the need always outweighs their resources—in 2016 alone the group received 600 requests for assistance. The cost of a single case can run into the thousands, as legal fees, travel expenses, visas and more pile up.
---
You can make a donation to their efforts on the Rainbow Railroad website at rainbowrailroad.ca.