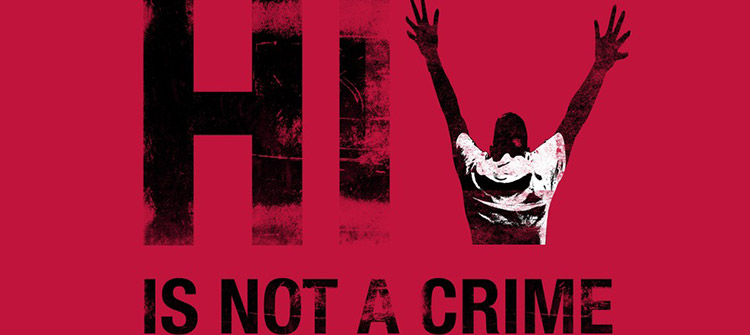 The City of West Hollywood will co-host HIV is Not a Crime – Los Angeles event, presented by Californians for HIV Criminalization Reform (CHCR). The event will provide an update to attendees about laws that criminalize people living with HIV. It will take place on Wednesday, November 16, from 4 p.m. to 7 p.m. at the City of West Hollywood's City Council Chambers/Public Meeting Room at West Hollywood Library, located at 625 N. San Vicente Boulevard. Validated parking will be available in the adjacent five-story public park structure.
The panel discussion will feature special guest California State Senator Ben Allen, who authored the HIV Organ and Tissue Donation Bill (SB 1408), which would allow HIV-positive individuals to donate organs and tissue to be used for transplantation in HIV-positive recipients. The discussion will focus on raising awareness about HIV criminalization. Attendees will hear from people impacted by these laws, and the event will continue to build support for changing California's HIV criminal laws.
"Criminalizing people who are living with HIV is a failed strategy," said City of West Hollywood Mayor Pro Tempore John Heilman. "It deters people from getting tested. Punishing people because they have a disease is ineffective and unjust."
"During the 1980s, former Senator John Doolittle launched a series of radical right proposals on AIDS including the criminalization of HIV," said Councilmember John J. Duran. "Many of these old laws were based on fear and should be removed from the books. Along with the advances in treatment and prevention, we should eradicate the HIV criminalization laws here in California and across the country."
Californians for HIV Criminalization Reform (CHCR) is a coalition of organizations and individuals dedicated to ending the criminalization of HIV in California. Its mission is to mobilize a broad coalition to replace fear-based, stigmatizing laws with evidence-based, nondiscriminatory laws that protect public health. Additional information is available at www.eqca.org/chcr.
HIV is Not a Crime – Los Angeles is free and open to everyone. To register in advance, please visit hinac_la.eventbrite.com.
For more information, please contact Derek Murray, Social Services Program Administrator at the City of West Hollywood at (323) 848-6478. For people who are deaf or hearing impaired, please call TTY (323) 848-6496.