Out At The Oscars
Actor Ian McKellen joins diversity debate saying homophobia is as much a problem as racism in Hollywood.
BY ORLY LYONNE
Ian McKellen, the veteran British actor who found global fame through the Lord of the Rings movies, has cautioned that homophobia is as much of an issue among Academy voters as racism, reported The Guardian last month.
Commenting on the current controversy over the lack of diversity among both Oscar voters and this year's nominees, McKellen suggested prejudice was the reason no publicly out man had ever received an Academy award for best actor.
"Why has no openly gay man ever won the best actor Oscar?"
He expressed sympathy with black actors angry that they were "being ill-treated and underestimated," but said the issue was a wider one, reports The Guardian.
"No openly gay man has ever won the Oscar; I wonder if that is prejudice or chance," he said, with the implication that he felt it tended towards the former.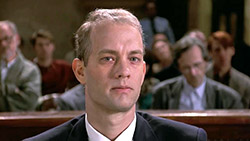 Tom Hanks, Philip Seymour Hoffman and Sean Penn have all won best actor Oscars for playing gay men. "How clever, how clever," said McKellen. "What about giving me one for playing a straight man?
"My speech has been in two jackets … 'I'm proud to be the first openly gay man to win the Oscar.' I've had to put it back in my pocket twice."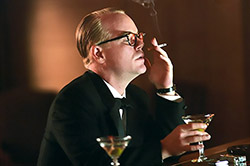 McKellen was first nominated for the best actor award in 1998, missing out to Roberto Benigni for Life is Beautiful; and for best supporting actor as Gandalf in the first Lord of the Rings film (Jim Broadbent won for Iris). He had been felt by many to be a potential contender this year for his acclaimed role as an aging Sherlock Holmes in Bill Condon's Mr Holmes; but he missed nominations from most major awards bodies.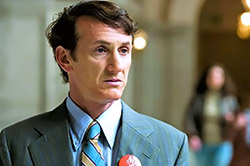 As it stood, said McKellen, the Oscars voting system was not fit for purpose. "If you are trying to have a career, as a black or Hispanic actor in a state—California—where white people are now the minority, and you are being judged by an Academy where the vast majority are white, male, middle-aged and old … well, perhaps that is the wrong yardstick."
This year is the second in succession that the Oscars have produced all-white acting shortlist. The growing controversy prompted the Academy to announce last month a "sweeping series of substantive change" with the number of "women and diverse members" of the Academy doubled by 2020.
McKellen was speaking at the London launch of a The British Film Institute (BFI) Shakespeare season which will include his 1995 film of Richard III, in which he starred and adapted the text.