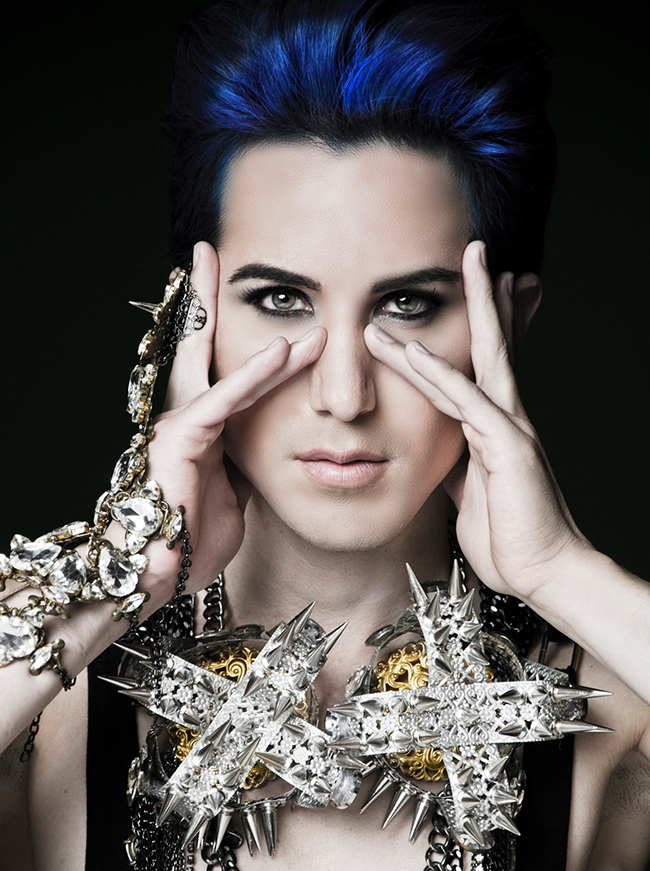 Ricky Rebel: "I'd like to be the first openly gay male pop star to ever have a hit song singing about a love relationship between two men."
BY VICTOR MELAMED
Ricky Rebel, also known as Ricky G., the artist who performed last month at Off Sunset Fair, achieved worldwide success as the lead singer in the pop group No Authority. In 2012, Rebel released his "Manipulator" LP that included music featured on the hit MTV animated series "Good Vibes" and was awarded Artist Of The Year at the 2012 RAWards.
Last year  Ricky released "The Blue Album," a collection of dance-pop rebel tracks mixed by Claudio Cueni. Now, in 2015, Billboard chart-topping DJs Hector Fonseca (Sia, Beyonce, Katy Perry), Casey Alva (Erika Jayne) as well as Tommy Love remixed "Star" from "The Blue Album."
"Being an openly gay male pop star who is actually expressing his sexuality is very rare," says Rebel, 30, in an interview with THE FIGHT.
"The industry at first was extremely homophobic towards my particular boldness in expressing myself," reveals Rebel.
"However—now—more and more gay artists are being true to themselves and open and honest about who they are. It's  starting to change. But the change isn't big enough or fast enough in my eyes. I feel like we still have a long way to go. I'd like to be the first openly gay male pop star to ever have a hit song singing about a love relationship between two men."
Ricky Rebel Star (Remixes) Album is available on iTunes released under Audio4play Records. If you'd like to know more about upcoming Rebel shows and appearances, visit www.RickyRebelRocks.com.