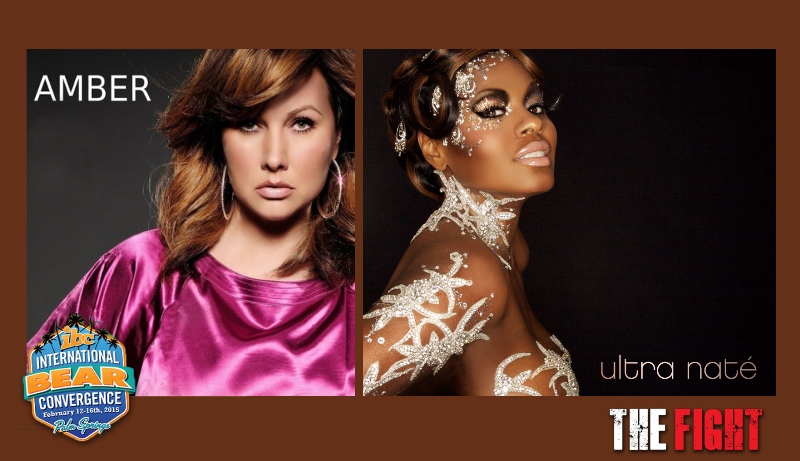 International Bear Convergence (IBC) announced their entertainment lineup for IBC 2015–all happening in Palm Springs on February 12th – 16th.
Dance singing sensations Ultra Nate' and Amber have been announced as the performers for 2015.
Ultra Naté is known for her gay dance anthems such as "Free" and "If You Could Read My Mind."  Virtually all of her singles have reached the Top 10 of the U.S. Hot Dance Club Play chart. Such singles include "Show Me", "Free", "Desire", "Get it Up (the Feeling)", "Love's the Only Drug", and her number-one hits "Automatic", "Give it All You Got" featuring Chris Willis, "Waiting On You" and "Everybody Loves the Night."
Also at IBC is German singer Amber (Marie-Claire "Amber" Cremers) who is best known for her huge hits "This Is Your Night," "If You Could Read My Mind," and the gay fave"Sexual (Li Da Di)."
IBC is the first winter event that hosts 4,000+ bears, muscle bears, cubs, chasers, chubs and admirers in Palm Springs. This premier gay destination offers travelers top-notch nightlife, casino action, award-winning restaurants, world-class golf and an aerial tram experience 6,000 feet above sea level. Known for its crystal blue skies and year-round sunshine, Palm Springs is the perfect holiday weekend destination and one of the only US cities that boasts an average temperature of 70 degrees in February.
Get your passes! 100 VIP Passes Already sold! 200 Still Available!
500 General Passes still available!
THE FIGHT is a proud sponsor.
For more on IBC, visit ibc-ps.com
Find them on Facebook at: facebook.com/IBCPalmSprings