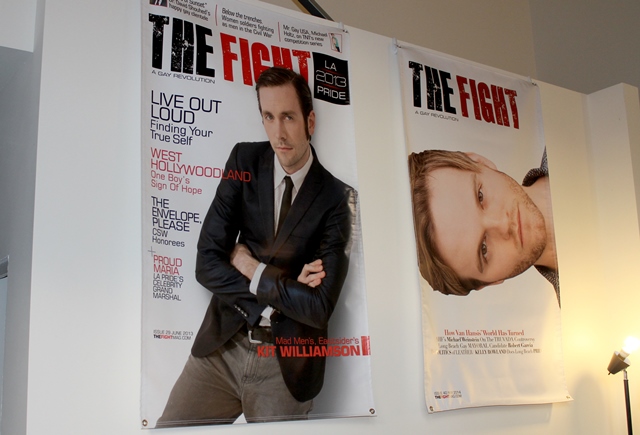 Producers, cast members and supporters of the web series EastSiders, gathered in Silverlake last Sunday, May 11, for a Kickstarter Backers gallery party.  The campaign to raise money for the making of EastSiders Season 2 has entered its final week.
EastSiders is a dark comedy starring current The Fight cover guy Van Hansis of As the World Turns, former The Fight cover guy, Kit Williamson of the TV show Mad Men and actor/producer John Halbach.
It's a tight race to the finish, but anyone can make the EastSiders Season 2 dream a reality by clicking here:  www.tinyurl.com/eastsiders
Every dollar counts.
Photos by Paulo Murillo