JUST IN TIME FOR SOCHI, A FEW PROUD GAY SPORT PROFESSIONALS THAT MAY HAVE FALLEN UNDER YOUR GAYDAR.
IN DIRECT RESPONSE to Russia's recently passed anti-gay laws, President Obama has included three openly gay athletes in the official U.S. delegation to the Winter Olympics in Sochi.
Former tennis star Billie Jean King, Olympic figure skating champion Brian Boitano and Olympic ice hockey medalist Caitlin Cahow are among a group of prominent Americans representing the United States at the Games' ceremonies, taking place this month.
While you're most likely familiar with King and Boitano, here's a list of 3 a few other proud LGBT sport professionals that may have fallen under A your gaydar.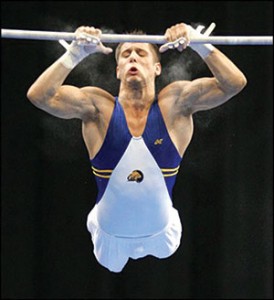 GRAHAM ACKERMAN
Openly gay Graham Ackerman, 31, is an American gymnast. In April 2005 he won the national championship in the floor exercise event at the 2005 NCAA Men's Gymnastics in championship at the United States Military Academy at West 1 Point, New York, making him a three-time national champ. In s 2004 he won the national titles in two events-floor and vault.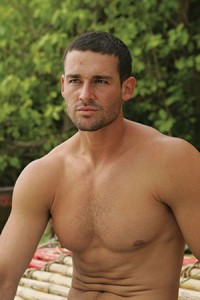 JOHN PAUL CALDERON
John Paul "J. P." Calderon, 38, is an American professional volleyball player, model and reality television par- ticipant. In 2006 he was a contestant on Survivor: Cook Islands, the 13th season of the CBS real- ity show. Calderon came out in Instinct magazine in February 2007.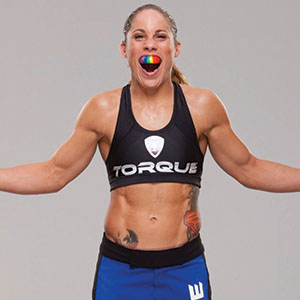 LIZ CARMOUCHE
Liz Carmouche, 30, is an American mixed martial arts fighter. Carmouche currently competes for UFC in the women's bantamweight division. Carmouche is the first openly lesbian fighter in the UFC.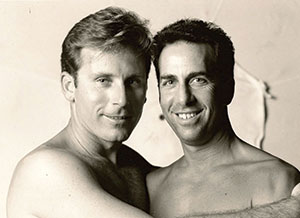 ROBERT JEFFREY DOVER
Robert Jeffrey Dover, 57, is an American equestrian who has had international success in the sport of dressage. Riding from the age of 13, he competed in his first Olympics in 1984. He competed in every summer Games between 1984 and 2004, winning four team bronze medals. He is openly gay, and his partner is fellow rider Robert Ross.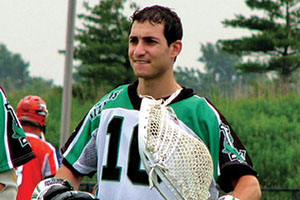 ANDREW SCOTT GOLDSTEIN
Andrew Scott Goldstein, 30, is the first American male team-sport professional athlete to be openly gay during his playing career. He had been a professional lacrosse goaltender for the Long Island Lizards of Major League Lacrosse. Goldstein made headlines off the field in 2005 when he was dubbed by ESPN to be "the most accomplished male, team-sport athlete in North America to be openly gay during his playing career."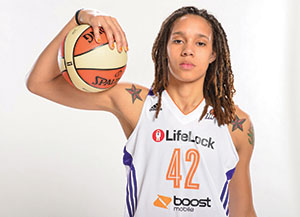 BRITTNEY YEVETTE GRINER
Brittney Yevette Griner, 23, is an American professional basketball player who currently plays for the Phoenix Mercury of the Women's National Basketball Association (WNBA). She was the first NCAA basketball player ever to score 2,000 points and block 500 shots. In 2012, the three-time All-American was named the AP Player of the Year and the Most Outstanding Player of the Final Four. In an interview with SI.com on April 17, 2013, Griner acknowledged that she is lesbian.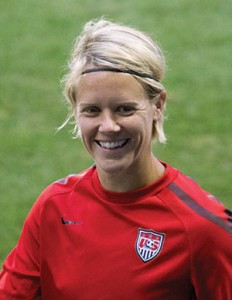 LORI ANN LINDSEY
Lori Ann Lindsey, 33, is an American soccer midfielder who currently plays for Canberra United in the Australian W-League and is also a member of the United States Women's National Soccer Team player pool. She played one match in the 2011 FIFA Women's World Cup in Germany and was named an alternate for the 2012 Olympics in London. She came out publicly as gay in 2012.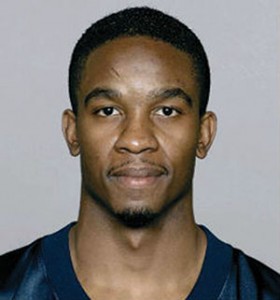 WADE ALAN DAVIS II
Wade Alan Davis II, 36, is an American speaker, activist, writer, educator, and former football player. Davis made his professional debut in 2001 with the NFL Europe team Berlin Thunder and won the World Bowl IX title with the Thunder.  In 2012, Davis came out and spoke publicly about what it was like to be a closeted gay man in the NFL.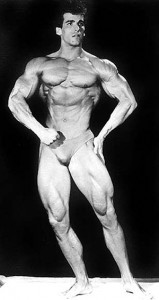 BOB PARIS
Bob Paris (born Robert Clark Paris), 54, is an American-Canadian writer, actor, public speaker, civil rights activist and former professional bodybuilder. Paris was the 1983 NPC American National and IFBB World Bodybuilding Champion, Mr. Universe. In the July 1989 issue of Ironman, Paris came out in the media as a gay man. He was the world's first male professional athlete, in any sport, to come out in the media while still an active competitor in his sport.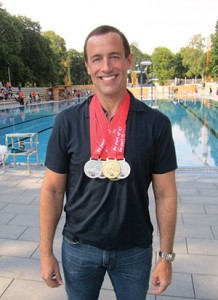 LAWRENCE BRUCE HAYES
Lawrence Bruce Hayes, 50, is an American former competition swimmer best known for anchoring the U.S. men's 4×200-meter freestyle relay team that won the gold medal at the 1984 Summer Olympics in Los Angeles. He became the first Olympic gold medalist to compete at the Gay Games when he swam at Gay Games III in Vancouver in August 1990. In 1992, Hayes became the first American Olympic gold medalist to publicly come out of the closet when he was profiled by Dick Schaap for ABC's World News Tonight regarding the challenges of being gay in the sports community. He became a spokesperson for the Gay Games IV in New York City in 1994.