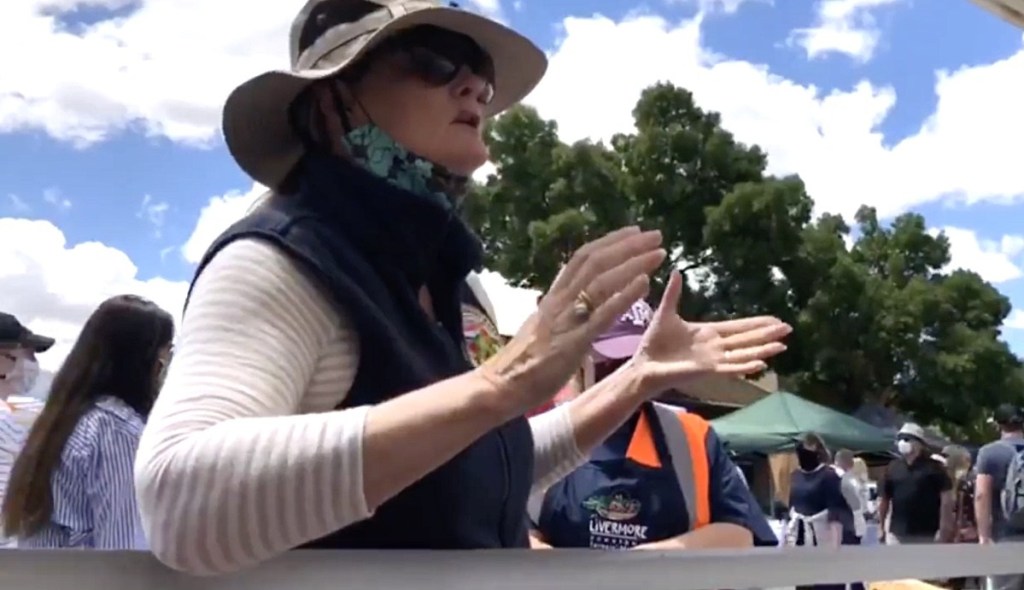 Gail Hayden, director of the California Farmers' Market Association, was captured on video last week at the Livermore Farmers' Market berating Dan Floyd, owner of Dan Good Cookies, for handing out Pride flags at his booth, reports Towleroad.
"I don't even care what the flags are for," Hayden claimed. "This person may have an issue about 'xyz.' I've been in places for 40 years where they bring out fetuses and put 'em on ironing boards. My job is to run the market, not to satisfy your political point of view."
(Since when is being LGBTQ a political view?)
Hayden has since resigned.
Meanwhile, Dan Good Cookies is experiencing a flood of support, so much so that Floyd can't keep up with orders, reports Towleroad.
WATCH: