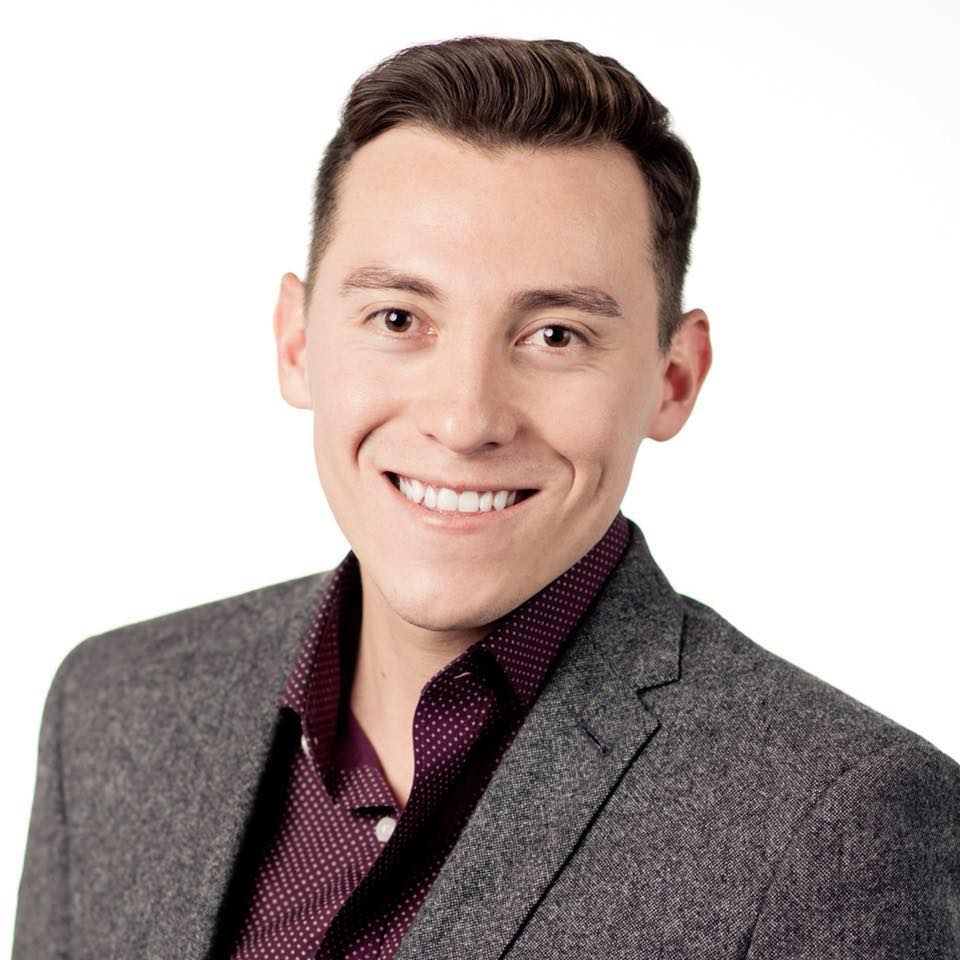 (Photo: Estevan Montemayor, President of the CSW Board of Directors)
The Board of Directors of Christopher Street West (CSW), the 501(c)3 non-profit that produces the annual LA Pride Festival and Parade, has announced the election of a new class of volunteer board members who will begin their two-year terms immediately. Board elections happen every year where about half of the board seats are typically up for election. 
 "Every year, CSW and LA Pride has an opportunity to reinvent itself with a fresh infusion of new board members, all who bring different perspectives and skills to our all-volunteer board," said Estevan Montemayor, President of the CSW Board of Directors. "The members of this year's class all bring a wealth of personal and professional experience, which will help us continue to evolve and grow LA Pride — from being the best full-weekend pride festival in the country to providing the best year-round pride-focused programming in the world." 
New members joining the CSW Board of Directors this year include: 
Jake Brooks-Harris, President of MKG West, Experiential Marketing 
Candie Davidson-Goldbronn, Associate Senior Vice President, Foundation Operations for Children's Hospital Los Angeles  
Craig Greiwe, Senior Vice President and Head of Digital for Rogers & Cowan 
Tracy Paaso, Director of Membership & Events for the West Hollywood Chamber of Commerce 
Johanna Padilla, Linkage & Retention Coordinator at Trans Wellness Center 
Board members may serve up to three consecutive two-year terms. Two board members with expiring terms — Raul Rios and Shayne Thomas — will continue their service to CSW and LA Pride for another two-year term. 
The newly elected and re-elected board members will join the remaining CSW Board, all whom will all be up for re-election in 2019: Gregory Alexander, Mistress Cyan, Gerald Garth, Kevin Kelly, Alexandra Magallon, Estevan Montemayor, Julie Newmark, and Brian Rosman. 
 As the organization onboards its newest board members, CSW would like thank a few people who have completed their board terms, having contributed enormous value to the ongoing success and growth of the organization over the last few years: Steve Andrews, Chris Classen, Erica Meyer, and Marquita Thomas. The entire CSW Board thanks them for their service and unwavering dedication to LA's LGBTQ+ community. 
With new board leadership, new board members, and a new executive director, Madonna Cacciatore, appointed earlier this year, CSW is poised to begin a new chapter in its near 50-year history. This will include exciting changes and improvements to the LA Pride Festival and Parade as well as year-long programming that will be announced throughout the year. 
CSW's mission is to create safe and inclusive spaces for self-expression, inspire an authentic sense of activism in the continued fight for equality, and celebrate the unique heritage and diverse cultures of Los Angeles' LGBTQ+ community and its allies. 
To stay up-to-date on all things LA Pride, visit their website and follow @lapride on Facebook, Twitter, Instagram, LinkedIn, and YouTube.